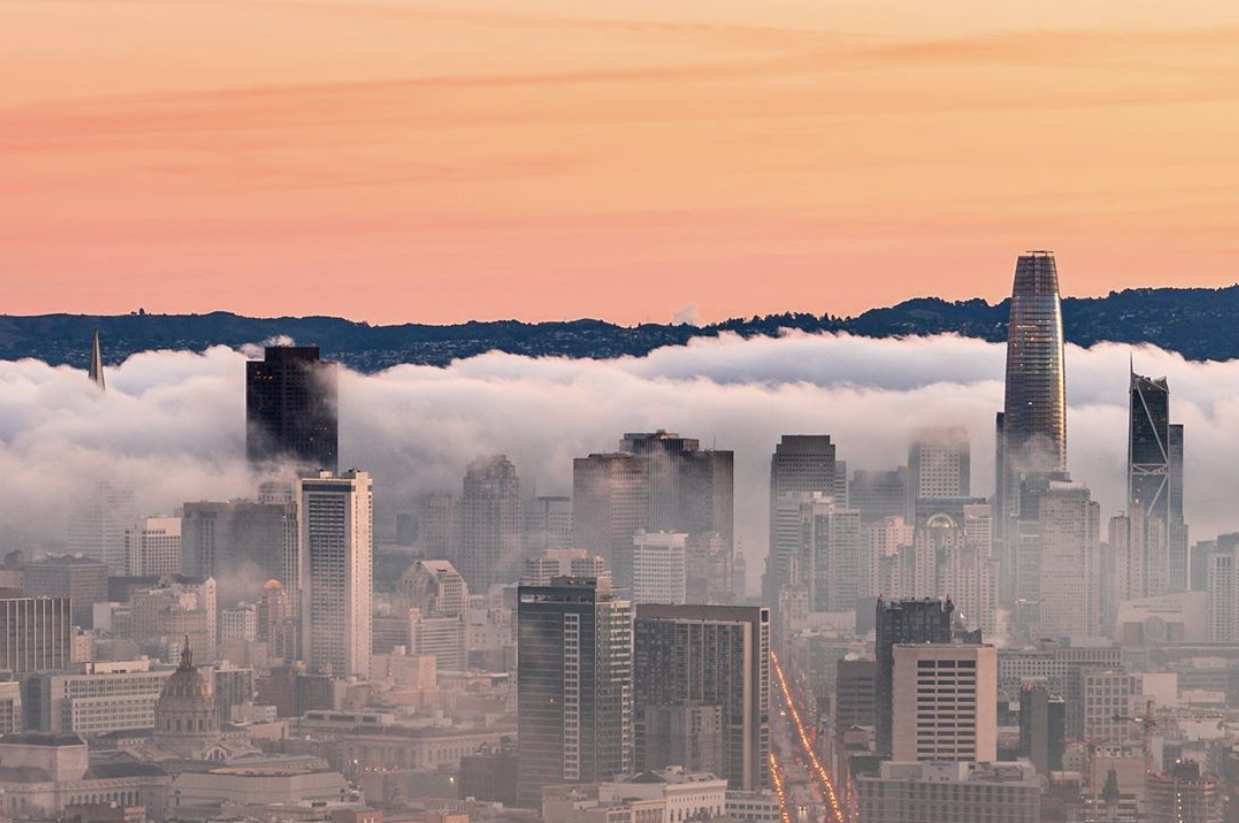 This month, we're happy to use as "intro", the beautifully written words of Compass's Chief Evangelist, Leonard Steinberg…
"Does anyone ever OWN a home? Technically, yes, but in reality we are all custodians of property till the next owner comes along.
The vast majority of homes are passed on from one person or family to the next over time not unlike the commercials for Patek
Philippe watches that claims: "You never actually own a Patek Philippe. You merely look after it for the next generation". Every
home I've ever owned in the past is now in the hands of someone else and nothing gives me greater satisfaction than knowing I
helped either build or renovate that place to make it better for the future owner…..who is now enjoying it.
This is certainly true for most homes, although in rapidly expanding cities with urgent needs for more dense housing, the
chances of passing on a home from one generation to the next forever becomes less likely. Additionally, the tastes amongst the
wealthiest keeps changing more quickly. The traditional mansions of bygone years have succumbed to the desire of new wealth for
more modern home environments. The uniform desire for the traditional FAUX CHATEAU – while still popular for many – has
in areas been replaced by sleek, modern structures with oodles of glass and bigger, more open and casual living rooms.
Ownership is something that you own outright, and you are indebted to nobody in order to maintain ownership of that
something. So when you have a home, you are still indebted to a degree as you are compelled to pay real estate taxes.
So if we are merely custodians, why not rent instead of own? Ah, the big difference is that when you own you have the right to sell.
This is the secret of ownership: equity building. So while no-one owns anything permanently (sooner or later we all die) being a
custodian of a property – and owner, not renter – allows us to use our home as a means to use an essential monthly expense to
create wealth over the longterm."
We work every day to "help everyone find their place in the world", whether for 3 years or 30. Regardless of the length of your "custodianship", we're available to assist with ideas and referral resources to reflect your Pride of Ownership. Just call.
Derek & Natalie and Geneva
by Patrick Carlisle, Market Analyst for Compass Bay Area
Updated Market & Census Statistics, Home Prices & Appreciation Rates, Luxury Home Sales, Price Reductions, Employment & Interest Rates
Click the above image or
here
for to view the entire report.
Tell us what you think! We'd love to hear from you.
New Listings | Just Sold | Announcements
DID YOU KNOW? Munich is the most at risk of a bubble and Paris and Frankfurt entered the risk zone for the first time, according to the UBS annual global real estate index report. By contrast, none of the U.S. cities — New York, Boston, Chicago, San Francisco and Los Angeles — rose in the bubble index, the first time that's happened since 2011. UBS says Chicago is undervalued.
DID YOU KNOW? While many lament the onset of a recession, others are MUCH more optimistic, further highlighting the varying opinions on this subject…..and yes, they are all opinions:
Yardeni Research president Ed Yardeni believes between now and the end of 2020, the S&P 500 index will soar 17% from current levels: he has.a 3,500 as my target for next year. He anticipates higher earnings and somewhat higher valuation as the perception continues to be that interest rates aren't going up much, if at all. 49% of Gallup poll participants said a recession will likely arrive in the next 12 months. In October 2007 – two months before the Great Recession began – only 40% of poll participants felt the same way. A growing share of Americans said the economy is deteriorating, going from 37% in July to 48% in September. At the same time, fewer people said it's improving, slipping from 54% to 46%.
DID YOU KNOW? New York native James Ehrlich is spearheading the development of ReGen Villages, an innovative, off-the-grid residential concept with a pilot community set to break ground next spring in Almere, Netherlands, about 25 minutes east of Amsterdam. 203 energy-positive homes will be constructed of "healthy" materials, including wood and glass, and will provide easy access to pedestrian walkways, bike trails, and water for canoeing and kayaking, as well as yoga studios. A Village Operating System will gather data that houses will use to learn residents' habits, providing them with things like gradual amber lighting in the morning and intuitive ambient floor heating. Autonomous vehicles will eliminate the need for garages and driveways, with traditional cars kept on the outskirts of the development. The master plan, replete with central plazas, community centers, and gardens and orchards, is meant to encourage community involvement across generational divides, which studies show improves long-term health outcomes. The return of the VILLAGE?
DID YOU KNOW? A report from John Burns Real Estate Consulting found that in the last 12 months, publicly-traded builders experienced cancellation rates (where the buyer pulls out of a deal to buy a newly built home) of 16% on average. One of the major drivers of cancelled projects was people not being able to sell their existing home in time. The Compass Bridge Loan program is about to start BETA-TESTING…..stay tuned….
Your Real Estate News Digest
Maximize the value of your home.
Compass Concierge is the hassle-free way to sell your home faster and for a higher price.
By fronting the cost of home improvement services like painting, flooring, and staging, Concierge transforms your home with no interest or hidden fees – ever.
| | |
| --- | --- |
| | Exclusive to Compass, our Concierge program is among a suite of services designed to prepare your home for the market. Whether it's roofing repairs, moving and storage costs, or additional needs, we will work with you to assess every opportunity to elevate your home's value and improve your selling experience. |
| | |
| --- | --- |
| Compass will cover all upfront costs, collecting payment for the services rendered at the time of the property's closing. By investing in your home's potential, we aim to provide a swifter, more profitable sale. | |
| | |
| --- | --- |
| | |
Curious to learn more?
Contact us to discuss how Compass Concierge
could help you.
Rules & Exclusions apply. Home Must Qualify under Compass Concierge guidelines. Upfront cost will be repaid out of the proceeds of the sale.
Please let us know if you or a friend/colleague needs a fantastic agent in an area other than San Francisco. Through our network we can make the connections and introductions and help to find a perfect fit.
If you like what you have received, we encourage you to share it with your friends and follow us on Facebook & Instagram.
© Compass 2019 ¦ All Rights Reserved by Compass ¦ Made in NYC
Compass is a real estate broker licensed by the State of California operating under
multiple entities. License Numbers 01991628, 1527235, 1527365, 1356742, 1443761, 1997075,
1935359, 1961027, 1842987, 1869607, 1866771, 1527205, 1079009, 1272467. All material presented herein is intended for informational purposes only and is compiled from sources deemed reliable but has not been verified. Changes in price, condition, sale or withdrawal may be made without notice. No statement is made as to accuracy of any description. All measurements and square footage are approximate. Equal Housing Opportunity.