View in browser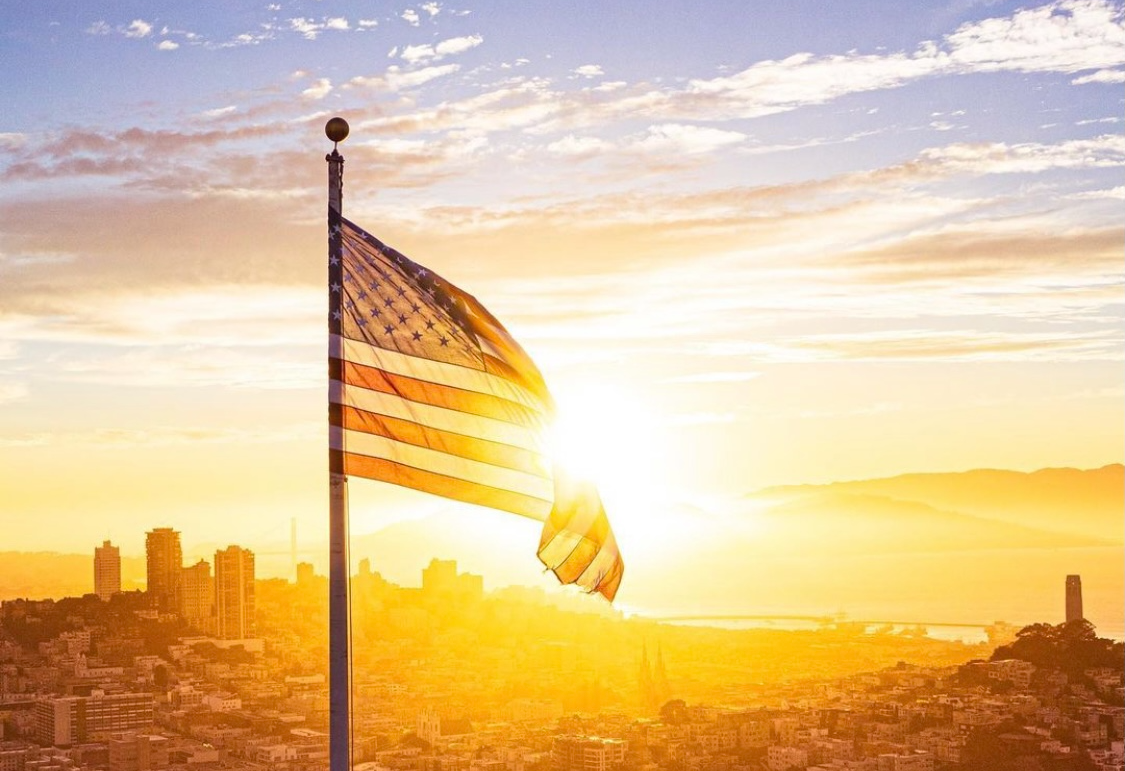 Greetings All,
I must be getting older. Author Eckhart Tolle reminds us that we should focus on the "Power of Now": "
Realize deeply that the present moment is all you ever have", he writes. Yesterday is gone; tomorrow is not guaranteed. But these past 8 months, and with yet another birthday coming up, I can't help but spend an inordinate amount of time reflecting on the past.
And the universe conspires with me – I keep coming across movies while flipping channels on television where it's the protagonist's past which drives the story of their present. "The Bridges of Madison County", "The Godfather, Part 2", even "Forrest Gump". Often the stories are sad, regretful, maybe bittersweet, definitely with scattered moments of joy.
Like all of our lives.
Facebook doesn't help – There are several groups devoted to San Francisco's past, and friends often post photos of their younger selves (Me, too, guilty as charged). You can't help but spend some mental and emotional energy remembering the sights, sounds, smells, experiences, and the people that were the most important people in your life at the time.
I'd like to flip the script on the idea that we shouldn't look back, only forward. Because I recall a gentler time, when people were more civil and considerate towards one another; when being courteous and having manners were de rigueur; when society looked in the mirror and decided it needed to treat its fellow citizens with more respect and compassion, regardless of differences in culture or upbringing. We tried, and for a long time, it seemed to be working.
Being able to look back and remember gives me hope for the future. We've had several years of some major bumps in the road. But I'm optimistic things can change for the better, again. There's an awful lot of us who remember how to do it.
Till next month – Stay healthy, safe and sane.
Derek & Natalie and Geneva
by Patrick Carlisle, Market Analyst for Compass Bay Area
House & Condo Market Dynamics
Dramatically Diverge
SF house and condo markets have been affected differently by the pandemic. This report attempts a deeper dive into the data across the city and within different city districts.
The market typically starts a big slowdown in mid-November, running through the mid-winter holidays, until it begins to wake up in mid-January. High-price segments normally see the most dramatic plunges in mid-winter activity.
This year, the pandemic upended seasonality: Spring, usually the strongest selling season, saw a crash in activity; summer, which typically slows down – especially for luxury home sales – saw high demand; and the summer market accelerated into autumn. But supply has been accelerating even faster than demand.
We suspect late Q4 will see something of a slowdown, but remain more active than in past years.
Click the above image or
here
for to view the entire November report.
Tell us what you think! We'd love to hear from you.
New Listings | Just Sold | Announcement
The Story:
We want to wish Dr. Nelson Goes and Steven Mourginis every happiness in their new home!
A noted nephrologist and originally from Brazil, Dr. Goes was recruited by Kaiser Permanente here in San Francisco. We certainly hope we helped them make the transition from Seattle, WA a seamless one. We LOVE it when people come to San Francisco from all over the world and establish roots. They were such a joy to work with. Deepest appreciation to Dr. Maria Ansari for referring them to us. What would we do without such wonderful clients?
DID YOU KNOW? While it's logical that people are leaving cities at the moment because they don't have to show up for work and can't partake in restaurant, bars, and other social spots, Mega-investor Sam Zell believes that longer-term, the U.S. urbanization trend will remain.
DID YOU KNOW? Studies show that the uncertainty produced by a presidential race can ultimately have even more impact on housing than the actual outcome of the election. Historically speaking, home prices continue to rise during an election year and the year after, although the rate of growth does typically tend to slow down. According to the California Realtors Association home prices rose 4.5% the year of elections…..and home prices rose 5.3% the year after elections.
Mortgage Rates Inch Down to New Lows


The average rate for a benchmark 30-year mortgage, which dropped to a new all-time low of 2.81 percent last week, has inched down another basis point to 2.80 percent, which is nearly a full percentage point, or 25 percent, lower than at the same time last year, according to Freddie Mac's Mortgage Market Survey data.
An enchanted LED forest is sprouting in Golden Gate Park

A new art installation "Entwined" by San Francisco-based artist Charles Gadeken, will transform Golden Gate Park's Peacock Meadow into an "enchanted forest," closing out the festivities celebrating the park's 150th anniversary.
Atelier Crenn to use UV technology to disinfect indoor dining

World-famous chef Dominique Crenn will finally reopen her three-Michelin-star restaurant, Atelier Crenn, for indoor dining. The usual protocols will be in place: temperature checks at the door, tables spaced six feet apart or with partitions, employees wearing masks, and even a digital health questionnaire for guests. But there's one high-tech safety precaution most diners probably haven't seen before: a hospital-grade UV-C disinfection system.
Aiming to prove that middle-aged dogs can learn new tricks, here's a quick look at how we've adjusted to our current landscape for our selling clients. (Woof!)
Visualizing your Upgrade:

Curious to know how Compass can transform a listing and improve its sale price?

Compass Lens uses Artificial Intelligence (AI) to visualize the potential of your space! See exactly the difference working with us can make.
Virtual Property Presentations:

Sticking with what we've always done, we'll provide Professional Photography & Videography, including Matterport 3D home tours, and a dedicated property website which includes all of this within the site.
Video Creator:

We're able to make quick (10 seconds or less) videos of our listings with essential details to our social feeds.
Create a virtual open house experience using standard video from our phone:

We can record a Home Tour – more informal than a professional video, we'll walk the property and show it as we would in a traditional open house, pointing out all of the features, opening closets and cabinets, send to prospective buyers and their agents, and be available for questions.
Facetime or Zoom conferencing in the property:

As above but on a live feed that is mutually scheduled with prospective buyers and their agents. Offers a personal experience and 1:1 questions are answered.
Dynamic Digital Brochures:

Home features will come to life inside this dynamic, digital brochure while creating an immersive experience for even the most discerning of buyers. Pages will turn and videos will play while allowing us to capture real-time data and actionable insights from potential buyers.
Mobile Listing Ads:

We'll run geo-targeted mobile ad campaigns to reach buyers in the right place, at the right time. Now more than ever, buyers and sellers are spending most (if not all) of their time at home. We'll create a geofence around the neighborhoods where you'd like your ads to be seen. These ads will appear in mobile apps and will re-target viewers on their desktops and laptops.
All of this is designed to bring proper exposure to our wonderful listings, and encourage eager buyers to make safe, virtual visits before making safe, in-person visits.
Since Compass launched in 2012, we've been simplifying the real estate process one community at a time. Today, we have more than 250+ offices extending from coast to coast.
Please let us know if you or a friend/colleague needs a fantastic agent in an area other than San Francisco. Through our network we can make the connections and introductions and help to find a perfect fit.
If you like what you have received, we encourage you to share it with your friends and follow us on Facebook & Instagram.
© Compass 2020 ¦ All Rights Reserved by Compass ¦ Made in NYC