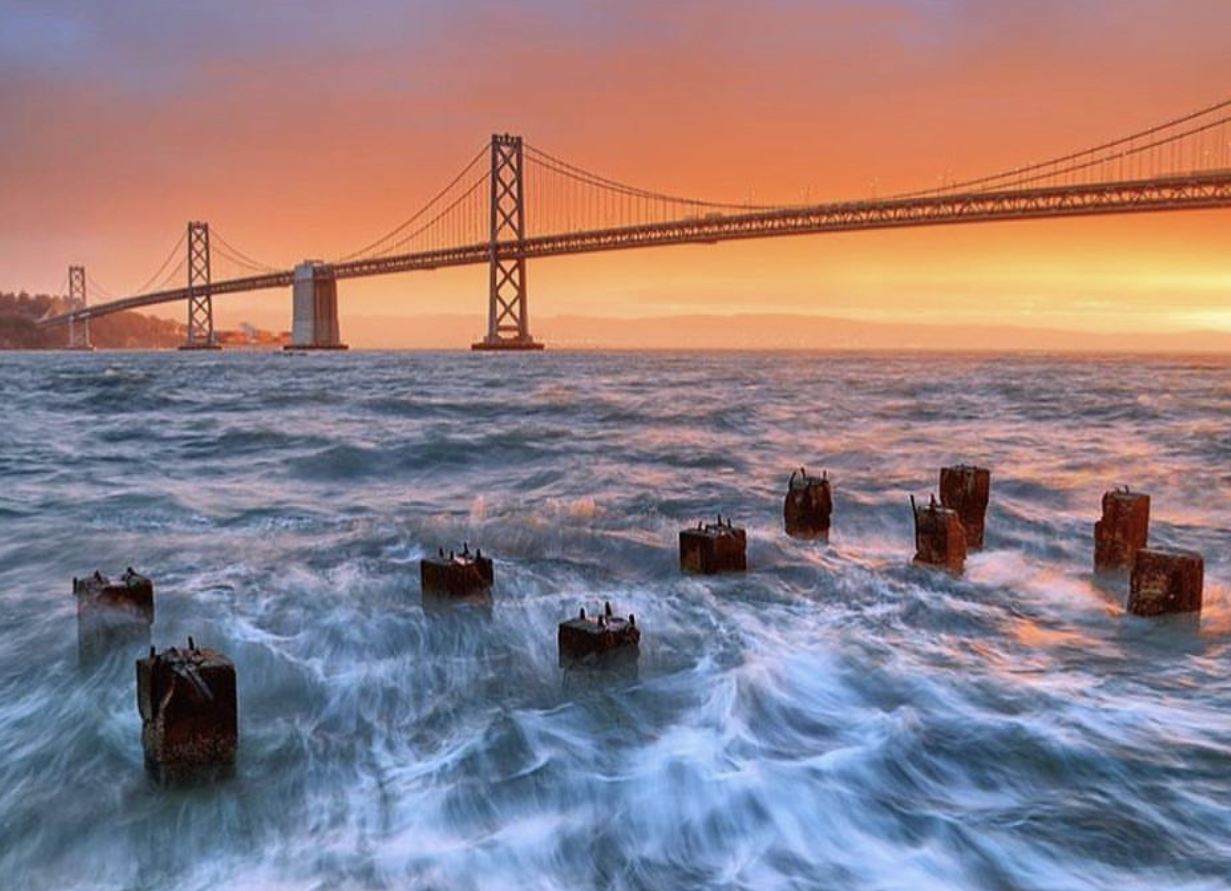 In this month of Thanksgiving, our thoughts gravitate first to those affected by wildfires throughout the state in recent weeks. Thankfully, according to a recent article in the NY Times, t
he fires "so far have been remarkably less destructive and deadly compared with the last two years, despite winds that were the strongest in a decade. In 2017 and 2018, California experienced the largest, most destructive and deadliest blazes recorded in the state's long history of wildfires." It may seem odd to focus on gratitude in the wake of loss and destruction, but it's been recorded time and again that adversity can bring out the best in people. The most basic enjoyments head to the top of the gratitude list, and material wealth and achievement move several spots lower.
On that note, we exercise a daily practice of giving gratitude. Every morning before getting out of bed, the low hanging fruit (health, family, sunshine) are easy pickings. Reaching higher, we might recount "3 things that happened yesterday" that we're grateful for, even for things that went wrong that we can learn lessons from. Proper mindset and attitude are as big a factor in our success as our ability to work hard.
To our clients and friends, whom we are honored to work with and receive referrals from, our most heartfelt thanks. We wish you a joyous beginning to this holiday season.
Until next month,
Derek & Natalie and Geneva
by Patrick Carlisle, Market Analyst for Compass Bay Area
Median Home Price Trends since 2005
Using six-month-rolling figures for monthly median sales prices smooths out the often meaningless monthly fluctuations to illustrate broad, long-term appreciation trends with more clarity.
Click the above image or
here
for to view the entire report.
Tell us what you think! We'd love to hear from you.
New Listings | Just Sold | Announcements
DID YOU KNOW? ECOS Air Purifying Paint is a protective finish that dries to a hard, durable film. Ideal for all interior/exterior walls, furniture, and trim, including use in kitchens and bathrooms. This paint absorbs and neutralizes chemicals and pollutants, solvents and VOCs, for improved indoor air quality. Available in 4 sheens, odorless, non-toxic, and VOC-free. (No, this is not paid advertising!)
DID YOU KNOW? f you have an initial credit card limit of $2,000 and put $1,000 on your card, your utilization rate is 50%. If your limit is bumped up to $4,000, though, and you still spend $1,000, your utilization rate drops to 25%. In turn, your credit score could grow over time, giving you more favorable interest rates on and access to better financial products, like rewards credit cards, mortgages and even home or apartment rentals. Most experts recommend keeping your rate at 30% or lower to maximize your score.
DID YOU KNOW? San Francisco continues to be the most competitive market with a 28% bidding war rate. Las Vegas and Phoenix tied for second with 21% of offers facing a bidding war.
DID YOU KNOW? The average FICO credit score is 706. Here are some tips about CREDIT SCORES….
* Seeking information about your own credit score is always a soft inquiry, and won't cost you points on your score, unlike a bank – a HARD inquiry – checking your score for a mortgage application.
* Preferably use less than 30% of your available credit each month and ideally less than 10%. Paying off your bills fully every month while fully using your credit is less effective. Raising your credit limit could help keep your percentage of utilization down.
* Keeping a balance on your cards doesn't help and could set back your financial goals, which are better served by consistently paying off credit-card debt in full.
* Closing an older credit card won't help your score and it might actually hurt you.
* Every time you open a new credit card – or take out a loan or qualify for a mortgage – the overall average age of our credit takes a hit, and the hard inquiry subtracts more points from your credit score.
* Getting that first credit card is important to building a thicker credit file, and retail cards are often among the easiest to qualify for.
* Shopping around for a mortgage getting multiple credit scores can hurt your credit, but when credit scoring companies see different lenders pulling your credit score around the same time, they bundle multiple requests as a single query. So shop different rates at the exact same time, within 14 days or less.
 Late payments, collections, foreclosures and chapter 13 bankruptcies hurt your credit score for 7 years. A chapter 7 bankruptcy will hurt it for 10 years. But, with the exception of the bankruptcies, the impact of the other problems diminishes as the information ages.
* Banks typically won't report any debit-card activity to credit-reporting companies, but choosing the credit option on your debit-card purchase means the funds could take up to 3 days to post, whereas the debit option means immediate withdrawal.
* 21% of consumers studied in 2012 found errors that resulted in modifications by the credit-reporting firms. Not all credit reports are accurate. So check your credit by regularly looking at your credit report. You are entitled to a free copy of your credit report annually from each of the credit-reporting companies (TransUnion, Experian, and Equifax). You can request them at AnnualCreditReport.com or by calling 1-877-322-8228.
Your Real Estate News Digest
A simple solution to bridge the gap between the home you have and the home you want.
Compass Bridge Loan Services gets you access to competitive rates and dedicated support from
industry-leading lenders, with the exclusive option to get up to six months of your loan payments fronted when you sell your home with me.
Work with us to find your next dream home.
Apply and get approved for a bridge loan with the lender of your choice.
Work with me to get the first six months of your bridge loan payments fronted.
Move into your new home while I work to sell your current home faster and for more money.
When your old home sells, simply use the proceeds to pay back the bridge loan and any fronted monthly payments.
Curious to learn more? Contact me to discuss how Compass Bridge Loan Services could help you.
Please let us know if you or a friend/colleague needs a fantastic agent in an area other than San Francisco. Through our network we can make the connections and introductions and help to find a perfect fit.
If you like what you have received, we encourage you to share it with your friends and follow us on Facebook & Instagram.
© Compass 2019 ¦ All Rights Reserved by Compass ¦ Made in NYC
Compass is a real estate broker licensed by the State of California operating under
multiple entities. License Numbers 01991628, 1527235, 1527365, 1356742, 1443761, 1997075,
1935359, 1961027, 1842987, 1869607, 1866771, 1527205, 1079009, 1272467. All material presented herein is intended for informational purposes only and is compiled from sources deemed reliable but has not been verified. Changes in price, condition, sale or withdrawal may be made without notice. No statement is made as to accuracy of any description. All measurements and square footage are approximate. Equal Housing Opportunity.