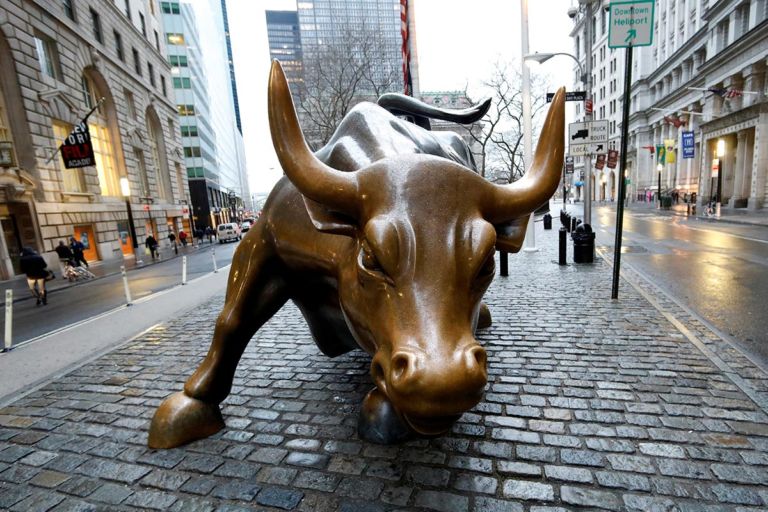 I have tremendous pride being a San Francisco native.
The City's going through a difficult time at the moment. And while it won't be an overnight or simple fix, we're far from the gloom and doom naysayers predict, even though catty remarks spread by those who don't live here do sting a little in their truth. Tourists may be misinformed about the City-at-large; it doesn't help that many of the major hotels are located close to Union Square and the Tenderloin. Yet I haven't a doubt we will see a resurgence; I've seen it happen several times during my lifetime, and it will happen again.
A child in the '60s, my favorite stretch of time living in the City was in the '80s and '90s. Could very well be my opinion coincides with being a young adult, and the energy that comes with that. Young adulthood is a time of exploration, both internally and externally. It's a time when anything is possible, and your imagination knows no bounds. With aspirations and a willingness to take risks, unburdened by the responsibilities and constraints of marriage, I was more inclined to step out of my comfort zones and embrace new adventures. San Francisco was vibrant – the shopping and eating districts were bustling and overflowing with activity, single screen theaters and playhouses existed in almost every neighborhood and pulled in big numbers. I can't remember a single vacant storefront in any of the most desirable areas. This period is when I made many of my social connections and relationships that have stayed with me throughout my life.
The pandemic and wayward local government decisions have taken a toll on the vibrant and culturally rich San Francisco I remember, but I'm still bullish on the City for the following reasons.
** Innovation and Technology: San Francisco has long been a hub for innovation and technology, with many prominent tech and biotech companies headquartered in the area. The city's proximity to Silicon Valley ensures that it remains at the forefront of technological advancements, attracting talent and investment. "You wouldn't think it, with so much gloomy news of late, but the Bay Area economy continues to power upwards," said Russell Hancock, president of Joint Venture Silicon Valley, a San Jose-based think tank. "Job creation is happening right alongside the layoffs. Unemployment is hitting historic lows, and our fundamentals are sound." The Bay Area, after losing 645,600 jobs in those first two months of the shutdowns, gained 646,600 jobs during those nearly three years since, for a surplus of 1,000 jobs.
** Diverse Economy: San Francisco has a diverse and resilient economy that extends beyond the tech industry. The city also has thriving sectors in finance, tourism, healthcare, biotechnology, and creative industries. This diversity helps cushion the impact of economic fluctuations and allows for a quicker recovery.
** Cultural and Arts Scene: San Francisco has a rich cultural heritage and a vibrant arts scene. The city is known for its museums, galleries, theaters, and music venues, attracting artists and performers from around the world. The return of these cultural events and activities can contribute to a resurgence in the city's spirit and vitality.
** Tourism and Hospitality: San Francisco is a popular tourist destination, known for iconic landmarks like the Golden Gate Bridge, Alcatraz Island, and Fisherman's Wharf. As travel restrictions ease and people resume traveling, the city's tourism and hospitality industry may experience a boost, bringing in visitors and revenue. Homelessness and crime, two factors residents cite as having gotten worse in recent years, must remain a focal point of city leaders. We've heard about the stores leaving Downtown San Francisco (like Nordstrom's, which is closing stores throughout the country). But what you may not have heard about – the businesses moving in, expanding, or adding residential or office space, according to the San Francisco Chronicle. New stores are moving in, some stores are cutting retail space, and some stores are expanding.
** Community Resilience: San Francisco has a history of resilience and adaptability. The City has faced challenges in the past, such as earthquakes and economic downturns, but has always managed to bounce back. The community's spirit and determination play a vital role in driving the city's resurgence.
It's important to note that the future trajectory of any city depends on various factors, including global and local economic conditions, government policies, and societal changes. However, with its inherent strengths and unique characteristics, San Francisco has the potential to experience a resurgence and continue to be the thriving metropolis I hold dear.
Derek, Natalie, Mo & Arwin
by Patrick Carlisle, Market Analyst for Compass Bay Area
The specifics for San Francisco will be covered in great detail within this report. But looking at the overall Bay Area, buyer demand has continued to rebound from its late-2022 nadir. Though mortgage applications are still well down year over year, many buyers have accepted higher interest rates as the new normal and decided to move forward — and, in the last 2 months, rates have been trending downward. A significant minority of buyers are paying all cash. Open houses are seeing increased traffic, more listings are selling, and selling more quickly with multiple offers.
New Listings | Just Sold | Announcement
In 2014, we helped our clients Judy and Michael purchase their first home at 918 Teresita in Miraloma Park. But that was 9 years, 2 kids and an amazing remodel ago. When it came time to expand, we listed and sold Teresita in 2 weeks, entertaining 4 offers and selling for more than 10% over the list price. We love being part of their journey and can't wait to help them settle into a larger place in the City.
* Interesting to read a WSJ article about 4 comfortable retirees all with around $2 million saved. What did they all have in common? None of these peeps rent. All own their homes.
* Could APPLE lower your insurance premiums? The APPLE Airtag is now being encouraged by New York's mayor for crime prevention attached to your car so that in the event of a theft cops can trace the car fast. Could this bring down crime and insurance premiums? Could this assist with lots of other types of thefts?
* What did Signature, Silicon Valley Bank and First Republic Bank all have in common? The same accounting/auditing firm – KPMG. In all three cases, KPMG gave the banks' financial statements a clean bill of health as recently as the end of February. (FT)
* 10,000 baby boomers turning 65 every day but that is expected to go up to 12,000 per day in 2024, and social security is facing a shortage in funding. So while we argue and fight about all sorts of things that are relatively small in the big picture, soon – very soon – we will have to confront another looming deadline besides the debt ceiling: the latest projections from the Social Security board of trustees find the program's combined fund will be depleted in 2034 — one year earlier than was projected in 2022. At that point, just 80% of benefits will be payable. When Social Security started, US life expectancy at birth was about 61 for males and 65 for females. Today that number is approaching 80! If France can raise their retirement age, we can be certain the same will happen here or higher taxes. Social Security is the largest source of income for most beneficiaries. For 40% of retirees in 2015, it provided at least 50% of their income, and for 1 in 7 it provided at least 90% of income. Maybe another good reason to own a home for additional retirement funding?
| | |
| --- | --- |
| | We think of our houses as places of comfort and refuge – but could they actually be having a negative effect on our health? As we seek to create efficient insulated buildings, we introduce more chemicals into our homes that are not as easily dispersed. How can we make our homes more healthy? Here are three easy ways to have positive impact right now. |
Edith's Pie opens first brick-and-mortar cafe in the Bay Area

The pie shop opened Wednesday at 412 22nd St. in Oakland, at the former site of Taiwan Bento restaurant, which closed last year. Leading up to the grand opening, Edith's Pie co-owners Mike Raskin and Jeffrey Wright shared a post on Instagram last month stating that it had been a long time "to get to this point."
| | |
| --- | --- |
| | As tens of thousands of drivers zip — or sometimes crawl — over the Bay Bridge every day, a forgotten mansion rests directly below them. The three-story white home, impossible to see from the bridge, was once the last residence of America's greatest modern admiral. And, for a while, it was the historic roadblock in the way of the Bay Bridge's new span. |
Since Compass launched in 2012, we've been simplifying the real estate process one community at a time. Today, we have more than 250+ offices extending from coast to coast.
© Compass 2023 ¦ All Rights Reserved by Compass ¦ Made in NYC Compass is a real estate broker licensed by the State of California operating under multiple entities. License Numbers 01991628, 1527235, 1527365, 1356742, 1443761, 1997075, 1935359, 1961027, 1842987, 1869607, 1866771, 1527205, 1079009, 1272467. All material presented herein is intended for informational purposes only and is compiled from sources deemed reliable but has not been verified. Changes in price, condition, sale or withdrawal may be made without notice. No statement is made as to accuracy of any description. All measurements and square footage are approximate. Equal Housing Opportunity. Photos may be virtually staged or digitally enhanced and may not reflect actual property conditions.