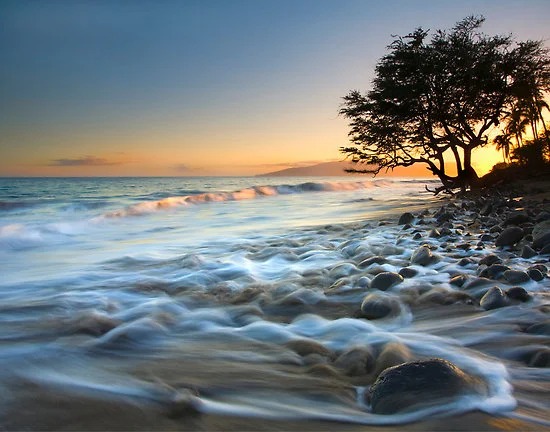 If you're a past client of ours, you know we'll check in with you at least once a year to provide sales updates of similar homes in your neighborhood. It goes beyond type, size and room count, or the general location – we do our best to focus on style, age, size and condition in our matches, including whether the property is located in a more quiet area of a neighborhood or near the commercial strip. It would be lazy and somewhat ridiculous to compare a
2 bedroom, 2 bath, 1,000 square foot,
renovated top floor condo built in 1925 with a view of the bridge and bay, with a
2 bedroom, 2 bath, 1,000 square foot,
"updated" garden level condo built in 1970 with no view, no parking and little natural light. Yet that's often the "quality" of comps we've seen from agents, appraisers and principals.
Compass has a terrific platform which helps us compile comps based on the basic information. Sometimes we have to sort through 30, 40, 50 listings to come up with the best 5-10 that match up with each property analysis we do. We just want to make sure the information is as reliable as possible.
We'll also dig a little deeper and include our thoughts on the current market, where we think it's heading, and what it all means to you.
Interest rates are rising. There are rumors that rates around 7% will be with us by the end of the year. That would be an increase of over 100% since January of this year. We're near 100%, now. Couple that with the rising costs of gas, goods and some services, there's room for real concern for anyone thinking of entering the home buying market. What affects buyers ultimately affects sellers of homes. We've noticed a bit of movement in the market of late – some homes are taking longer to sell, there are fewer incidences of multiple offers or homes selling "way over asking". It's a probability that the needle will begin to inch away from the "Seller's Market" we've been accustomed to for the last 10 years. I don't believe it will become so much a "Buyer's Market" as it will be a more normal, evenhanded one. The prime properties will still sell well. Condos and homes in less desirable locations will see a shift first. San Francisco is limited in size, and we've rarely seen a glut of homes for sale in any given neighborhood. As long as the City remains a popular destination for visitors and settlers alike, because they're drawn to the same perks and highlights we all know and love, home values should hold pretty well.
In my 30+ years as a full-time Realtor, I've experienced it all.
I'm also wise and honest enough not to pretend the sky isn't falling for some buyers and sellers. Each 1/2 point rise in rates can be the difference in what buyers are hoping to buy or even being able to buy at all. With a smaller buyer pool, sales prices may level off from previous heights.
Yes, 5-7% interest rates are still historically pretty low, especially since the heights of the early '80s, but then the average prices have never been this high. Buyers in this market need a lot of cash AND/OR must be very high earners. That wasn't necessarily the case in 1983. It reeks of sale-sy talk when I hear agents spout "Buy NOW before the rates go up any more!" or "Yes, the rates are rising but don't worry, they're still HISTORICALLY LOW!". What it comes down to is "If it makes sense to buy a home and you can afford it, go ahead and do so". You'll be able to negotiate again and probably be able to have contingencies in your offer. The benefits of buying your own home are numerous.
And if there is a reason to sell – life changes such as marriage, divorce, a growing family, a shrinking family, the need for a more accessible layout, a job transfer, the need for more or less space – go ahead and sell. Just be sure to prepare the home and price it correctly, and most importantly, be patient.
Do what's right for you and your family. We're here to help if you need us.
Till next month, stay healthy and happy,
Derek, Natalie, Mo & Arwin
Connecting you with the best real estate agents across the country in minutes
Whether you are looking to make a move to a new city or have a friend looking for an agent in their neighborhood, let us connect you to the expert you need.
Compass's proprietary Find an Agent tool works across all Compass markets, features agent profiles with deal history from the last two years, and is available exclusively to Compass Agents.
Say goodbye to a time-consuming research process

With all of the real estate data in our mobile Compass app, there is no need for you to browse multiple sources to find an agent.
Pinpointing your preferred location to find the neighborhood expert you need

We can search based on your preferred location and filter by property type. We can even see who is doing the most business in that area or at your preferred price point.
Connecting you has never been easier

Once you are ready, the introduction is as simple as one click to call, text, or email them. All while you rest with confidence that the data proves they are the right agent for you.
It is now easier than ever for us to locate, vet, interview and connect you with an extraordinary agent (for you, your friends, family or colleagues) across the country. Just ask! Click the image below for more details.
by Patrick Carlisle, Market Analyst for Compass Bay Area
June 2022
Per Freddie Mac (FHLMC), on June 9, 2022, the weekly average, 30-year interest rate was 5.23%.
At the end of 2021, the 30-year rate was 3.11%. The historic low of 2.65% was in January 2021. In November 2018, the rate was 4.94%.
New Listings | Just Sold | Announcement
Nothing better than selling a home to clients, then listing and selling it years later for FRIENDS.
"Derek helped us successfully navigate the San Francisco real estate market 15 years ago as we made our first home purchase. He patiently and expertly answered all our questions, gave us steady advice on if and how much we might want to pay, and connected us to a strong network of inspectors, architects, engineers, even painters, plumbers, electricians, and more! Over the years, Derek and then Natalie also provided invaluable guidance during our several house fixes and remodels so that if/when we sold (which we did through them) we'd be able to maximize our renovation investments. Derek and Natalie, thank you so much for educating and guiding us, your precision professionalism, and most of all, your friendship over all these years!!"
* The real estate data rolling in for April and May shows that The U.S. housing market is softening. New home sales fell 19% to their lowest level since April 2020. About 19% of home listings cut their price over the past month. Inventory is rising, while mortgage applications and existing home sales are also falling.
This drop-off isn't a result of seasonality, or a soft month or two.Demand is pulling back—fast—in the face of mortgage rates that have spiked dramatically. (FORTUNE)
* Could renovation costs be coming DOWN in the near future perhaps? When interest rates rise, it also becomes more expensive to borrow against a home's equity to pay for renovations. Less demand for renovation materials and labor could reduce some price gouging…..(Marketwatch)
** It appears long-term rates are holding steady even as short rates rise, suggesting markets believe the Fed will succeed in stabilizing prices. It's technically possible the U.S. will tip into a recession within the next year, but a lot more would have to go wrong. The good news? Unemployment has reached near-historic lows and workers quitting their jobs in search of something better near historic highs. Corporate capital expenditure is up as well as firms invest in more advanced technology and more resilient supply chains. (Marketwatch)
BRAVO, COMPASS! We've found our home on the Fortune 500 alongside the world's most prestigious companies. In less than 10 years, we're one of the youngest companies ever to make the Fortune 500.
* YAY! Inventory! The supply of US homes for sale jumped 9% last week compared with the same week one year ago. New listings rose nearly twice as fast in the 4 weeks ended May 15 as they did during the same period in 2021. Pending home sales, a measure of signed contracts on existing homes, dropped nearly 4% in April, month to month, and were down just over 9% from April 2021, according to the NAR.
And yes, even sellers with irrationally ambitious pricing aspirations are adjusting to new realities. The number of home sellers lowering prices has reached the highest level (close to 20%) since October 2019: no, home prices cannot rise 15-20% a year every year, sorry! This is potentially GREAT for buyers. (CNBC)
Mass Timber Addition Proposed for Project on the Rise


Plans to merge the two Central SoMa parcels at 952-960 Howard Street, demolish everything but the façade of the 100-year-old, single-story industrial building at 960 Howard, and develop a new three-story building on the site, with 18,500 square feet of office space, 5,200 square feet of replacement "PDR," and a 940-square-foot retail space fronting Howard Street, were approved and permitted [in 2020].
| | |
| --- | --- |
| | The seats are filling up with clients that vary in appearance. Some look like the wine-and-cheese crowd in fancy hats, while others lean more towards salt-of-the-earth types who refer to the bartenders by their first name and toss liar's dice in the back garage. |
Aiming to prove that middle-aged dogs can learn new tricks, here's a quick look at how we've adjusted to our current landscape for our selling clients. (Woof!)
Visualizing your Upgrade:

Curious to know how Compass can transform a listing and improve its sale price?

Compass Lens uses Artificial Intelligence (AI) to visualize the potential of your space! See exactly the difference working with us can make.
Dynamic Digital Brochures:

Home features will come to life inside this dynamic, digital brochure while creating an immersive experience for even the most discerning of buyers. Pages will turn and videos will play while allowing us to capture real-time data and actionable insights from potential buyers.
Video Creator:

We're able to make quick (10 seconds or less) videos of our listings with essential details to our social feeds.
Mobile Listing Ads:

We'll run geo-targeted mobile ad campaigns to reach buyers in the right place, at the right time. Now more than ever, buyers and sellers are spending most (if not all) of their time at home. We'll create a geofence around the neighborhoods where you'd like your ads to be seen. These ads will appear in mobile apps and will re-target viewers on their desktops and laptops.
All of this is designed to bring proper exposure to our wonderful listings, and encourage eager buyers to make safe, virtual visits before making safe, in-person visits.
Since Compass launched in 2012, we've been simplifying the real estate process one community at a time. Today, we have more than 250+ offices extending from coast to coast.
© Compass 2022 ¦ All Rights Reserved by Compass ¦ Made in NYC
Compass is a real estate broker licensed by the State of California operating under multiple entities. License Numbers 01991628, 1527235, 1527365, 1356742, 1443761, 1997075, 1935359, 1961027, 1842987, 1869607, 1866771, 1527205, 1079009, 1272467. All material presented herein is intended for informational purposes only and is compiled from sources deemed reliable but has not been verified. Changes in price, condition, sale or withdrawal may be made without notice. No statement is made as to accuracy of any description. All measurements and square footage are approximate. Equal Housing Opportunity. Photos may be virtually staged or digitally enhanced and may not reflect actual property conditions.