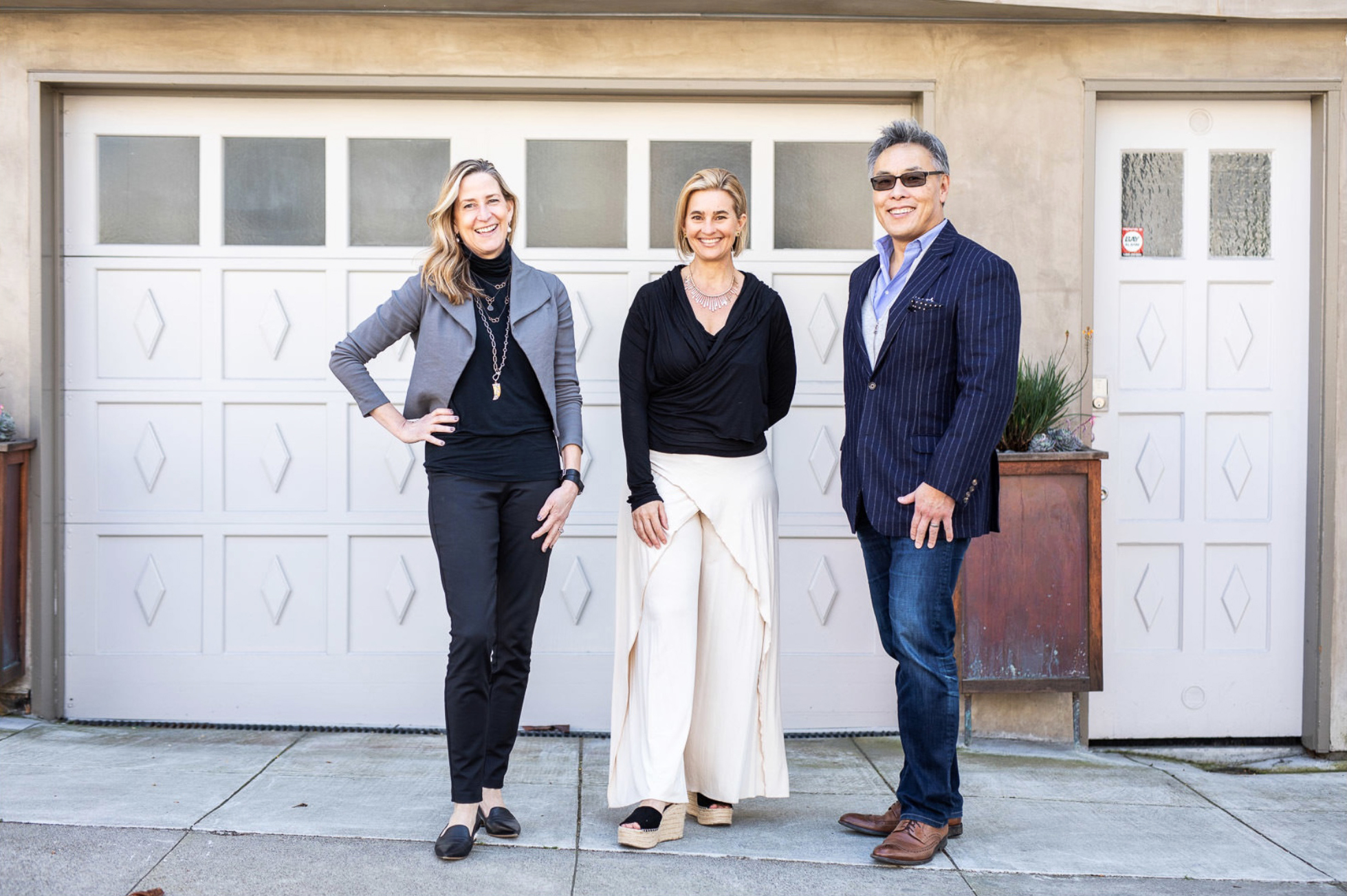 Twelve years ago, Natalie and I became one of the few real estate teams in town. It was a synergistic union that didn't let us, or our clients, down.
Shortly after we joined Compass two and a half years ago, with its proprietary tech tools and marketing ingenuity, it became clear that we'd need help to navigate this updated approach to selling real estate, and take advantage of an opportunity to grow our business in a way we hadn't considered. Not so easy a feat when you have two control freaks ("If you want something done right, you have to do it, yourself" dies hard), to trust duties and practices to another.
Enter Geneva Bumb Shanti. From part-time assistant to full-time assistant to licensed Realtor associate, Geneva has joined the Chin & Rome Team, and we'll all look forward to watching her star rise. It's not just the idea of "paying it forward" that appeals, Geneva's efforts have genuinely helped keep us on track and indeed manage and grow our business.
Thank you, G.
Full steam ahead!
Derek & Natalie and now Geneva
by Patrick Carlisle, Market Analyst for Compass Bay Area
High-demand/low-inventory spring market brings median home sales prices bouncing back to 2018 peaks. San Francisco luxury home sales hit new monthly high.
Click the above image or here for to view the entire report.
Tell us what you think! We'd love to hear from you.
New Listings | Just Sold | Announcements
Click the play button for video tour!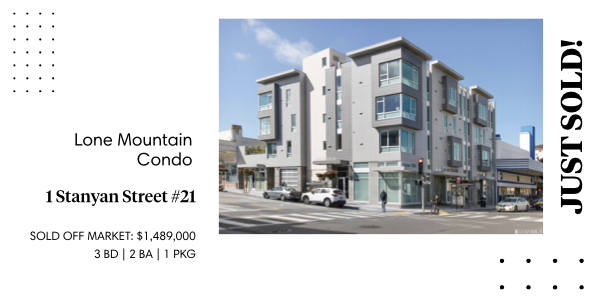 DID YOU KNOW? One in every 11,612 San Franciscans is a billionaire. In 2007, for instance, when 16 Google employees cashed out $3.7 billion in stock, the state netted an unexpected $380 million windfall, used for roads and classrooms.
DID YOU KNOW? US rent price growth accelerated, climbing by 2.6% on an annual basis in the first quarter, after a lull in 2018. That is higher than the rate of inflation. A $2,500/month rental payment grows to over $3,200/month after 10 years at this rate.
DID YOU KNOW? The share of renters who preferred or strongly preferred to own instead of rent (if they had the financial resources to do so) was 71.5%, up from 67.3% in 2018 – an increase the bank said was driven by renters aged 50 and older. Don't only think of first-time home buyers as young millennials…..many are older and have been saving for many years to buy……or after many years of renting see the value of buying.
DID YOU KNOW? There are now about 5.9 million borrowers who could see their rates drop by at least 75 basis points by refinancing their mortgages. That is an increase of 2 million in just the past month, according to Black Knight. That is the largest population of eligible candidates in nearly 3 years and represents an aggregate of $1.6 billion in potential monthly savings. Per borrower, the savings is about $271 per month. The average rate on the popular 30-year fixed has fallen from a recent high of 4.23% on May 21 to 3.94% now, according to Mortgage News Daily.
Your Real Estate News Digest
Please let us know if you or a friend/colleague needs a fantastic agent in an area other than San Francisco. Through our network we can make the connections and introductions and help to find a perfect fit.
If you like what you have received, we encourage you to share it with your friends and follow us on Facebook & Instagram.
© Compass 2019 ¦ All Rights Reserved by Compass ¦ Made in NYC
Compass is a licensed real estate broker (01991628) in the State of California and abides
by Equal Housing Opportunity laws. All material presented herein is intended for informational purposes only. Information is compiled from sources deemed reliable but is subject to errors, omissions, changes in price, condition, sale, or withdraw without notice. No statement is made as to accuracy of any description. All measurements and square footages are approximate. Exact dimensions can be obtained by retaining the services of an architect or engineer. This is not intended to solicit property already listed