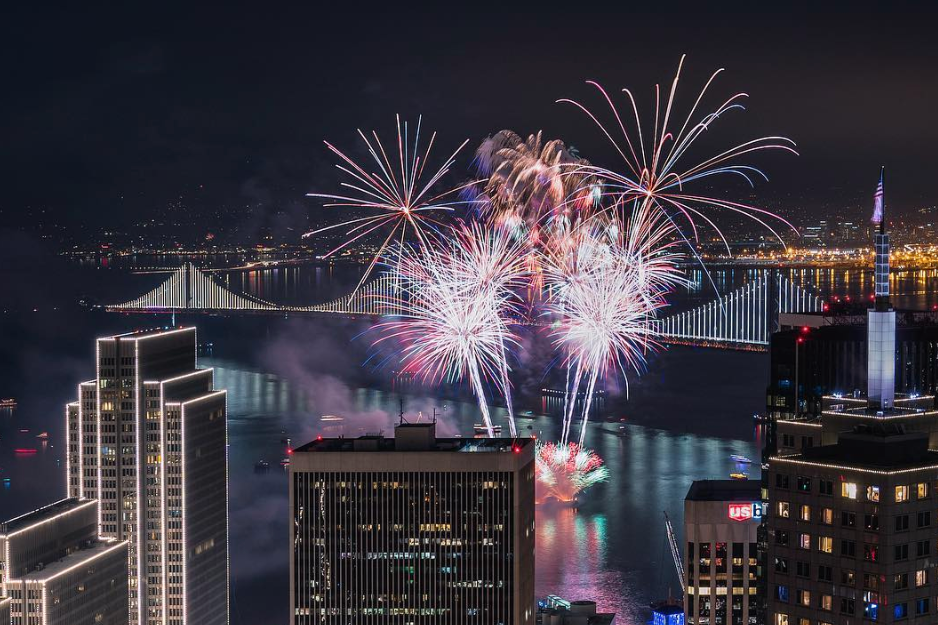 Home. I look at my son-by-marriage…12 years old and 5'9″, already…and I wonder what memories he'll have of the home his mom and I have created around him. Will he remember the small bedroom he first occupied, with a menagerie of stuffed animals on the window sill and posters, photos and stickers covering almost every inch of his walls? Or will he fondly recall moving into the large carpeted den downstairs, sharing his bedroom with his mom's home workspace, thus allowing them to spend time together throughout the day? Mom doesn't mind him practicing guitar while she works with her photography clients and social media influencers.
This environment is much different than the one I grew up in, first having my own bedroom for 6 years until my little brother came along. With my built-in desk right under the bedroom window that spanned the width of the room, and shelves that went up to the ceiling, I spent hours studying, reading and drawing, with everything I needed close at hand.
I remember each of the 8 homes I've lived in, vividly, and how I felt in them. No matter what kind of day I had, or how far I traveled, it was a blessing to "come home". Your home is your retreat. It's also your personality – it says an awful lot about you. How you live within those walls separates you from everyone else. As a child, I used to romanticize the notion of buying my own home and "living in it till I went to heaven". But what fun would that be? I have enjoyed having different homes for different stages in my life. And I've thoroughly enjoyed "meeting" our clients through their homes for over 30 years.
Wherever you've been, wherever the road takes you, we wish you a home that you love coming back to.
Until next month,
Derek & Natalie and Geneva
by Patrick Carlisle, Market Analyst for Compass Bay Area
Generally speaking, after years of high appreciation rates, annual 2019 Bay Area median home prices went down a little bit, went up a little bit or basically remained unchanged as compared to 2018. SF hit new quarterly price highs in spring of 2019 (amid all the IPO excitement), but ended up the year at about flat for houses and a little up for condos. (Since there has been so much new luxury condo construction in recent years, year-over-year median price comparisons may not be exactly apples to apples.)
For 2020, economist Ken Rosen at UC Berkeley has said he expects the Bay Area median price to remain basically flat, within a general range of up or down 2% – in other words, similar to what happened last year. We can't predict the future, but that certainly doesn't sound unreasonable, and happily avoids the sensationalism of many other media-grabbing forecasts.
Click the above image or
here
for to view the entire report.
Tell us what you think! We'd love to hear from you.
New Listings | Just Sold | Announcements
DID YOU KNOW? That gorgeous historic Clock Tower Lofts Building penthouse we featured yesterday was the site of the original Max Schmidt Lithography Co. And….it literally moved Freeway 101 when it was connected to the Bay Bridge. The Schmidt Family – with roots in Redwood City – had so much quiet power they had the Freeway jog a bit so as to preserve their Iconic Building. Imagine the times as you approach the Bay Bridge and a rather clumsy jog in the freeway occurs by their former home!!
DID YOU KNOW? Around 34% of all owner-occupied homes in the U.S. are owned by people aged 60 or older. Millions of these homes will hit the market over the next two decades as senior boomers either die, move in with their children or to assisted living facilities. There are too many homes to be absorbed by Gen Xers (around 50 million versus Boomers 76 million). Boomer homes that will be sold will have to appeal to Gen-X as well as younger, Millennial buyers to be absorbed, hence the need to make these homes appeal to younger generations.
DID YOU KNOW? During 2019 mortgage and unemployment rates were both below 4%, the first time this has happened in the post-World War II era.
DID YOU KNOW? According to estimates, building in San Francisco costs $417 per square foot, exceeding the next most expensive market of New York City at $368. Labor shortages, labor costs, regulation, and archaic building departments contribute to this. Add in the cost of land and money and its easy to see why there are such acute shortages of affordable housing.
DID YOU KNOW? Heirs of traditional or Roth IRAs could take required withdrawals over their lifetimes and receive decades of income-tax-free or tax-deferred compounding after the original IRA owner's death. For example, a 23-year-old heir of her grandfather's IRA could take payouts over about 60 years—hence the name Stretch IRA. Now a new law will require many IRA heirs to withdraw the assets within 10 years, rather than based on their own life expectancy. The law takes effect for deaths of IRA owners after Dec. 31, 2019, so IRAs inherited before then still benefit from prior law. The value of a property on the other hand is 'stepped-up"/reset upon death so that the prior years capital gains become tax-free….so taxes on potential future capital gains start as of the day of inheritance.
Your Real Estate News Digest
Since Compass launched in 2012, we've been simplifying the real estate process one community at a time. Today, we have more than 250+ offices extending from coast to coast.
We love that you think of us for San Francisco Real Estate, and being with Compass, we have developed relationships with top agents in many other cities and regions across the nation. If you are considering a relocation or know someone who is, let us know and we will make an introduction or otherwise do the back end research so that we can help you can locate an excellent agent you can trust.
Please let us know if you or a friend/colleague needs a fantastic agent in an area other than San Francisco. Through our network we can make the connections and introductions and help to find a perfect fit.
If you like what you have received, we encourage you to share it with your friends and follow us on Facebook & Instagram.
© Compass 2020 ¦ All Rights Reserved by Compass ¦ Made in NYC
Compass is a real estate broker licensed by the State of California operating under
multiple entities. License Numbers 01991628, 1527235, 1527365, 1356742, 1443761, 1997075,
1935359, 1961027, 1842987, 1869607, 1866771, 1527205, 1079009, 1272467. All material presented
herein is intended for informational purposes only and is compiled from sources deemed reliable
but has not been verified. Changes in price, condition, sale or withdrawal may be made without
notice. No statement is made as to accuracy of any description. All measurements and square
footage are approximate. Equal Housing Opportunity.