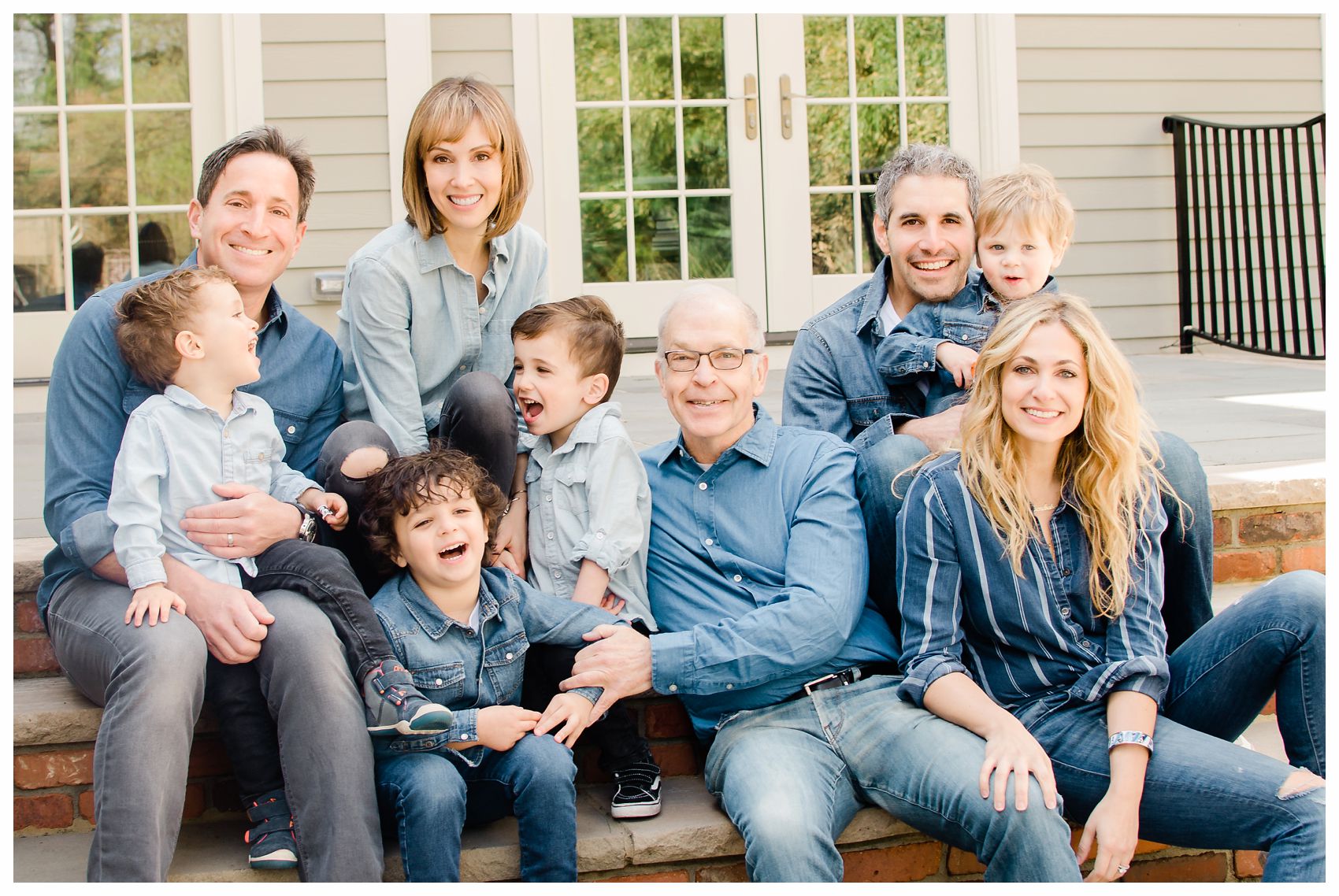 Greetings, All:
Is it important to like the people you work with and work for? I'd imagine it isn't for everyone, but it is for us.
The hours consumed, the nerves frayed, hopes dashed or realized, our mutual reliance(!)…Life is too short to base motivation purely on money.
Real estate isn't a product business, it's a people business. We're tuned into those we work with at Compass and the surrounding brokerage community, where collaboration without ego becomes a mission statement; and we're especially cognizant of our duty to perform for our clients, buying or selling. To a person, we strive to provide expert counsel and service in a low-key and fun way. Service without integrity, efficiency, and a sense of humor just isn't our way.
To the following people who allowed us to show ourselves and what we're all about in 2022, we offer massive thanks. We've truly enjoyed working with you!
Barry Chin, Hollis Chin, and Adam Chin
Dan Denegre & Hazel Jennings
Melissa Morales & Jonas Edgeworth
Bryan King & Maria Pokrovskii
Eduardo & Kathryn Sprankle Caceres
May you and your families enjoy peace, great health, and more of what makes you happy as 2022 comes to a close and we prepare for another period of growth, challenges, and BLISS. Oh, you betcha.
Derek, Natalie, Mo & Arwin
by Patrick Carlisle, Market Analyst for Compass Bay Area
The changes in market dynamics that began in late spring/early summer 2022 generally continued in autumn due to the ongoing economic headwinds, including high inflation and interest rates, reduced consumer confidence, and volatile stock markets, though all have fluctuated significantly over the period, and some readings have recently improved. The great majority of indicators — home prices and appreciation rates, sales volumes, overbidding, days-on-market, months supply of inventory, and so on — continue to describe a market that has substantially cooled and "corrected" since spring 2022, when it appears that a long, dramatic, 10-year market upcycle peaked.

The Chin Rome Team was proud to sponsor and attend the Saint Francis Foundation's annual black-tie gala on December 3rd at the St. Joseph's Art Society (designed by Ken Fulk). Each year, they raise money for the Foundation which has provided over $120M to the local, non-profit St. Francis Memorial Hospital in Nob Hill over the last 40+ years, which provides healthcare to patients in Nob Hill, Russian Hill, Mission, and the Tenderloin. The hospital has the best burn unit on the West Coast, advanced robotics for noninvasive surgeries and orthopedics, and also one of the best critical care programs in SF-all of which the Foundation supports.
New Listings | Just Sold | Announcement
This month's amazing clients include Jocelyn and Toby, referred to us by Carolyn F., a past client. This delightful couple came prepared and ready, having looked at dozens of homes via open houses even before we started working together. They knew what they wanted and we averted a potential problem by getting a deep-dive structural inspection on one beautiful home we were targeting that had hidden issues. PASS! Then, they found the perfect home- one that had all the hidden but important items addressed, from bottom to top as well as all of the lovely and more obvious features and details. They are one of the smart ones in this market! As Warren Buffet says:
Be fearful when others are greedy. Be greedy when others are fearful."
Welcome home, Toby and Jocelyn! Wishing them a wonderful holiday season in their new home.
* An analysis from the Urban Institute estimates that those who became homeowners between the ages of 25 and 34 accumulated $150,000 in median housing wealth by their early 60's. Meanwhile, those who waited until between the ages of 35 and 44 to buy netted $72,000 less in median housing wealth. (WSJ)
* Over the past 18 midterm election cycles, the S&P 500 hasadvanced by an average of about 5 percent in the year leading up to election day, but more than 15% in the 12 months afterward, according to analysts at Oxford Economics. Good news: the elections happened and the world did not end! (FT)
* A FloodStop protection system is simple to install and operate: this leak protection system detects very small amounts of water on the floor under an appliance like a washing machine, and springs into action – shutting off the water to the appliance and alerting you to the problem with an audible alarm, saving you from the hassles and cost of repairing or replacing damaged flooring and more and it can help reduce insurance premiums.
Prestigious High-Rise Unit Trades for 23 Percent Less


Purchased for $3.25 million in May of 2016, the 1,791-square-foot unit resold for $3.5 million in August of 2019, representing a total appreciation of 7.7 percent despite the "short-term hold" and the unit having been "used," as is typical when the market is appreciating.
| | |
| --- | --- |
| | The San Francisco comedy scene's biggest event returns in person this January after two years of virtual events, and it's not holding back in terms of bookings for its 20th anniversary edition. |
Since Compass launched in 2012, we've been simplifying the real estate process one community at a time. Today, we have more than 250+ offices extending from coast to coast.
© Compass 2022 ¦ All Rights Reserved by Compass ¦ Made in NYC
Compass is a real estate broker licensed by the State of California operating under multiple entities. License Numbers 01991628, 1527235, 1527365, 1356742, 1443761, 1997075, 1935359, 1961027, 1842987, 1869607, 1866771, 1527205, 1079009, 1272467. All material presented herein is intended for informational purposes only and is compiled from sources deemed reliable but has not been verified. Changes in price, condition, sale or withdrawal may be made without notice. No statement is made as to accuracy of any description. All measurements and square footage are approximate. Equal Housing Opportunity. Photos may be virtually staged or digitally enhanced and may not reflect actual property conditions.