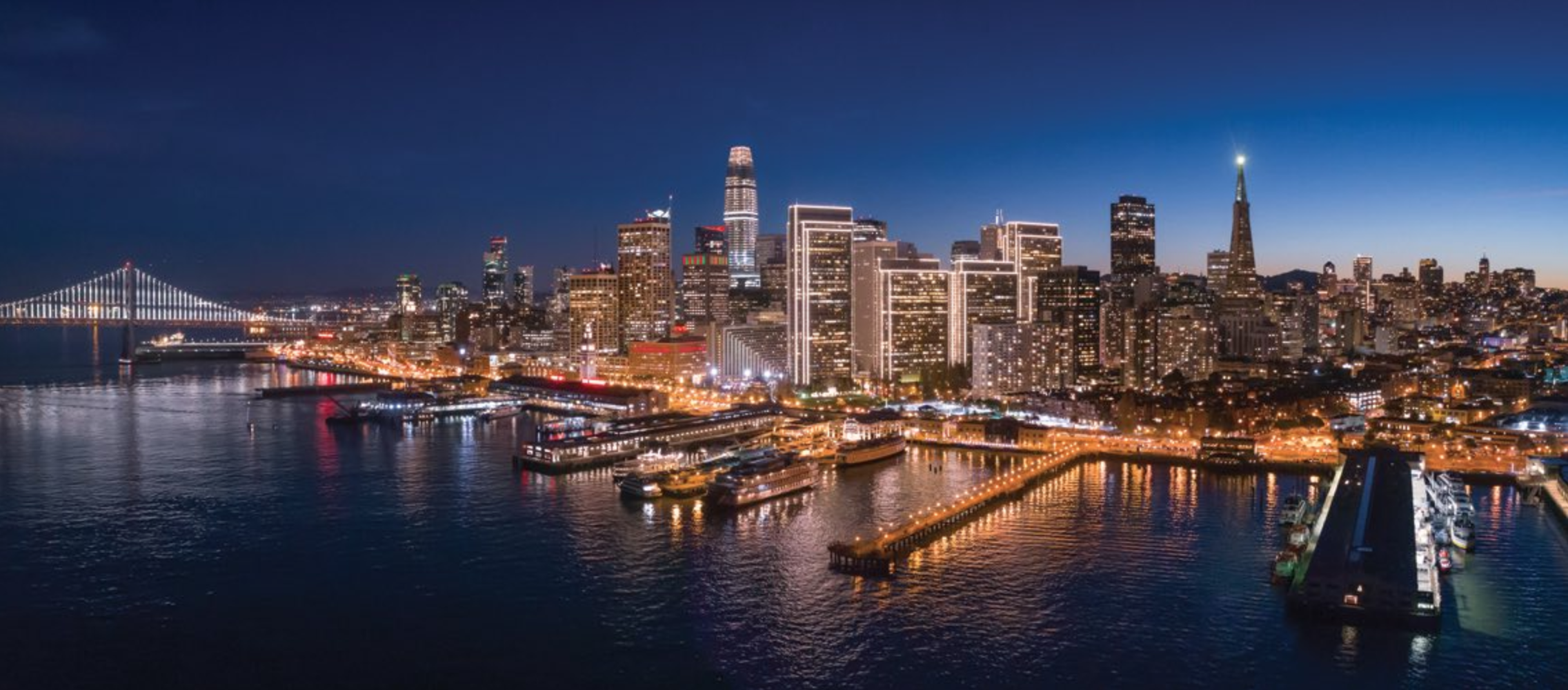 Natalie and I recently celebrated being recruited to Compass a little over three years ago, when the company made their first foray into the San Francisco housing market.
As you may know, founders Robert Reffkin and Ori Allon created "Urban Compass" in 2012 to help consumers navigate the New York rental market, focused on creating an app that would help subscribers find rental housing. They couldn't believe how onerous a process it had been to that point. Within a year, they decided to expand the technology to incorporate real estate sales, ultimately creating a traditional real estate brokerage that wouldn't do things the traditional way. Lord knows an industry steeped in decades-old patterns and routines needed some shaking up, especially in light of the growing influence of online aggregators like Redfin and Zillow. Robert asked, "If Apple decided to get into real estate, what would that look like?" We know, now. Under their expert guidance, the now-named Compass became a major player in New York real estate, quickly expanding to other major cities and luxury markets across the country. By 2016, they reached San Francisco.
With a dozen or two other agents from leading firms, Natalie and I left a company we loved (Paragon) and took the gamble based on nothing more than a 2 hour meeting with Robert in a temporary WeWork office, downtown. "20% market share in the Top 20 real estate markets by 2020" was the battle cry.
By 2019, this $6.4 billion company bought stalwart firms Paragon, Pacific Union and Alain Pinel, and meeting the goal in the San Francisco Bay Area was all but assured. The company is focused on the agents, which helps us focus on our clients – we're doing what we've always done, but BETTER. With proprietary and creative features and services, Compass, not a company who sits on its laurels, is poised to become synonymous with "the best in real estate service", in the same way you ask for a Kleenex when you want a tissue.
As we draw to the close of another year, we encourage you to take a look back, note the positive changes in your life, see what you might yet improve on, and spark expectations for a great 2020. Keep "moving those particles" – everything you do in the direction of your goals, no matter how small, counts.
We remain grateful and in service to you,
Derek & Natalie and Geneva
by Patrick Carlisle, Market Analyst for Compass Bay Area
Bay Area Prices & Market Sizes

Click the above image or
here
for to view the entire report.
Tell us what you think! We'd love to hear from you.
New Listings | Just Sold | Announcements
DID YOU KNOW? A new NAR report shows that only 4% of all homebuyers visited open houses as their first step in the purchase process. 5% of buyers over 65 used an open house as their first step, but only 2% of buyers between 18 and 24 did the same — suggesting the practice may have less appeal to future generations of buyers.
DID YOU KNOW? A new startup co-founded by one of the people behind Opendoor – Culdesac – launched publicly last week to build the "first car-free neighborhood from scratch in the U.S. The idea is to construct a community for 1,000 people that will have zero cars. Restaurants and shopping will be a short walk, rather than a strip mall miles down the road. Front doors open into leafy shared courtyards, not rows of car tailpipes. The $140 million project will be located in Tempe, Arizona, about 8 miles from downtown Phoenix. Will Tempe's 100-degree Summers get in the way? Construction is already underway.
DID YOU KNOW? Roughly 72 million Americans are born between 1946 and 1964, about 20% of the US population: In about 10 years this group will reach their mid-80's, the typical move-in age for senior housing. The rise of technologies that help the elderly stay in their homes threatens to upend one of commercial real estate's biggest bets: Aging baby boomers will leave their residences in droves for senior housing. New products and services include sensors that respond to a range of medical conditions, facial recognition for identifying visitors, and houses with malleable fixtures that can be adjusted as residents age. The aging-in-place technology trend marks a challenge to the numerous real-estate developers who have been rushing to build senior housing. Senior-housing developers added 21,332 new units in 2018—more than double the number that was added in 2014.
Your Real Estate News Digest
Early to list, early to sell. Learn how you can launch your listing twice, only at compass.com.
With Compass Coming Soon, you can offer prospective buyers a sneak peek of your property prior to listing it. Not only does this give you and your agent time to prepare for market, but it will drive up demand before you even start accepting offers.
Increased exposure

With a Compass Coming Soon listing, you have not one, but two opportunities to launch your property and drive demand: first on Compass.com, then later when it officially goes live.
Invaluable insights

We'll gain key feedback regarding the initial pricing, photography, and positioning of your property ahead of listing it, without having to amass any days on market.
More flexibility

Don't have professional photos shot or staging completed just yet? Get a head start with Coming Soon while you prepare your home for market. (Speaking of which, this is a great time to consider investing in some simple improvements courtesy of our Compass Concierge program—ask me about it!)
Interested in learning more about Compass Coming Soon? Call or email us today and let's talk!
Please let us know if you or a friend/colleague needs a fantastic agent in an area other than San Francisco. Through our network we can make the connections and introductions and help to find a perfect fit.
If you like what you have received, we encourage you to share it with your friends and follow us on Facebook & Instagram.
© Compass 2019 ¦ All Rights Reserved by Compass ¦ Made in NYC
Compass is a real estate broker licensed by the State of California operating under
multiple entities. License Numbers 01991628, 1527235, 1527365, 1356742, 1443761, 1997075,
1935359, 1961027, 1842987, 1869607, 1866771, 1527205, 1079009, 1272467. All material presented herein is intended for informational purposes only and is compiled from sources deemed reliable but has not been verified. Changes in price, condition, sale or withdrawal may be made without notice. No statement is made as to accuracy of any description. All measurements and square footage are approximate. Equal Housing Opportunity.