Greetings, All, and Happy Holidays!
I'm convinced that after the age of 30, for many of us, the month of December becomes as much a time of reflection, anxiousness and consternation, as one of celebration and eager anticipation, as it was primarily in earlier years.
With each passing year, time seems to speed up, and my mind goes to my "things-to-do list" being incomplete, some regret about things I didn't do or didn't do better, and some anxiety about the year ahead.
The reality is that quite a lot has been accomplished each year. Where were you four years ago? Doesn't four years ago feel like a decade ago? Haven't there been changes in your life, big and small, too numerous to count, whether for you or someone close to you? Did you survive? Are you fine?
Last night, as I mingled with Natalie, Geneva and Compass colleagues prior to enjoying DEAR EVAN HANSEN at the Curran Theater, I took a moment and looked out the mezzanine window over the Saturday night action below on Geary Street. I was focused on the energy buzz of the passersby and auto traffic and how much it reminded me of New York, my second favorite city in the country. I was very present, grateful for the moment, feeling lucky to be living where I live, and I realized minutes later that not one distracting thought, worry, concern, regret, plan or goal had entered my mind. I was totally relaxed. It felt damn good.
If I can pull from Eckhart Tolle's book, The Power of Now, let's all remember to live in the moment. "The present moment is all that we have. We are so caught up in our daily tasks to notice the fleeting moments of life. According to this author, there is no future or past. There is only memory or anticipation. The things that happened in the past give us an identity and the future is simply full of promise. Promise can take the form of fulfillment, salvation or deliverance. These are intangible and therefore simply illusions. One of the most common sayings is that time is precious. Actually, it is also simply an illusion. The factor that we consider precious is not the time but the point in that time. Eckhart calls it the Now and encourages us to stop fixating on the future or the past and focus on the Now." "By living in the current moment, we are able to experience relaxation and freedom. The worries of the past and the future become irrelevant. Whenever we are truly in the now, we are left free to decide how we want to feel, act and perceive the world around us. Eckhart indicates that this helps us to fully accept our current situation and gain power over it." Excerpts from the following article
HERE
:
All the very best to you and yours. Now.
by Patrick Carlisle, Market Analyst for Compass Bay Area
Angles on Appreciation
& Comparative Values
Declining & Sometimes Negative
Appreciation Rates
We are always hesitant to make too much of a single month's or a few months' data: Short-term fluctuations in median sales prices and other market statistics are not uncommon and don't always give definitive perspective as to where the market is heading on a longer-term basis. Still, many of the changes seen over recent months are substantial – and none more so than the sudden plunge in year-over-year median price appreciation rates illustrated below: a number of counties plummeted into negative territory in November, and the others saw drastic declines.
Again: It is important not to make too much of short-term data. Indicators can also be somewhat schizophrenic at the beginning of a significant market transition – if that is what is occurring – as buyers, sellers and agents struggle to figure out a changing reality.
Click the above image or here for to view the entire report.
Tell us what you think! We'd love to hear from you.
New Listings | Just Sold | Announcements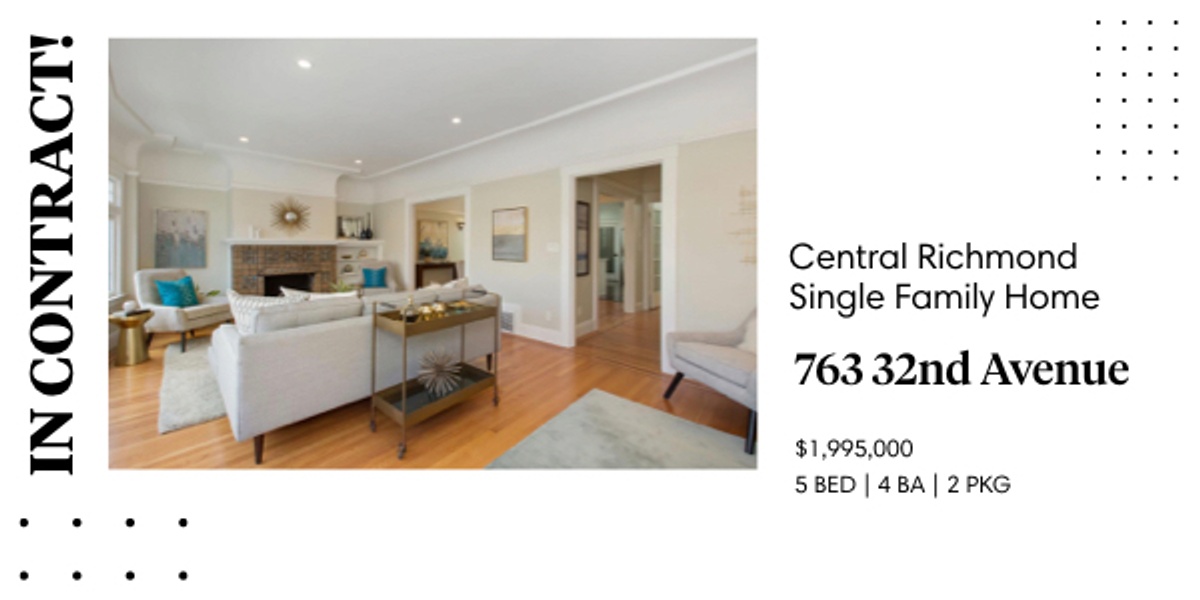 DID YOU KNOW?
Everything you need to know about the economy right now can be summed up in two things:
2. trade tariffs with China.

* Given the complexities involved, trade tensions with China may persist longer than one might imagine. US presidents have term limits, while Xi Jinping could conceivably hold power for the next 20 years or more, allowing China to kick this can down the road almost indefinitely, while waiting for the next, less combative president to take office.

* Typically, significant corrections in the stock market translate to a corresponding correction in the Real Estate market within 13 months: we may be looking at softening sales in the near term…..markets dropped over 4% in one week this past week. Many gains for all of 2018 have been wiped out.
* We are now experiencing downward price adjustments in most parts of the country (Manhattan started 18-24 months ago, without an equity markets correction) and more days on market than we've all become accustomed to. Often this results in 'off-market' sales where a listing's value is not publicly tested.
* Markets with less supply than demand may be insulated, although in these areas affordability prevents first-time homebuyers buy who later decide to trade up.
* The inability, or lack of desire to move, culminates in a shortage of "churn" that more normalized markets tend to experience. Affordable housing creates the foundation on which move-up buyers move.
* For now, neither overheating risks nor financial imbalances – the classic causes of US recessions – look worrisome.
Your Real Estate News Digest
Please let us know if you or a friend/colleague needs a fantastic agent in an area other than San Francisco. Through our network we can make the connections and introductions and help to find a perfect fit.
© Compass 2018 ¦ All Rights Reserved by Compass ¦ Made in NYC
Compass is a licensed real estate broker (01991628) in the State of California and abides
by Equal Housing Opportunity laws. All material presented herein is intended for informational
purposes only. Information is compiled from sources deemed reliable but is subject to errors,
omissions, changes in price, condition, sale, or withdraw without notice. No statement is made
as to accuracy of any description. All measurements and square footages are approximate. Exact
dimensions can be obtained by retaining the services of an architect or engineer. This is not
intended to solicit property already listed