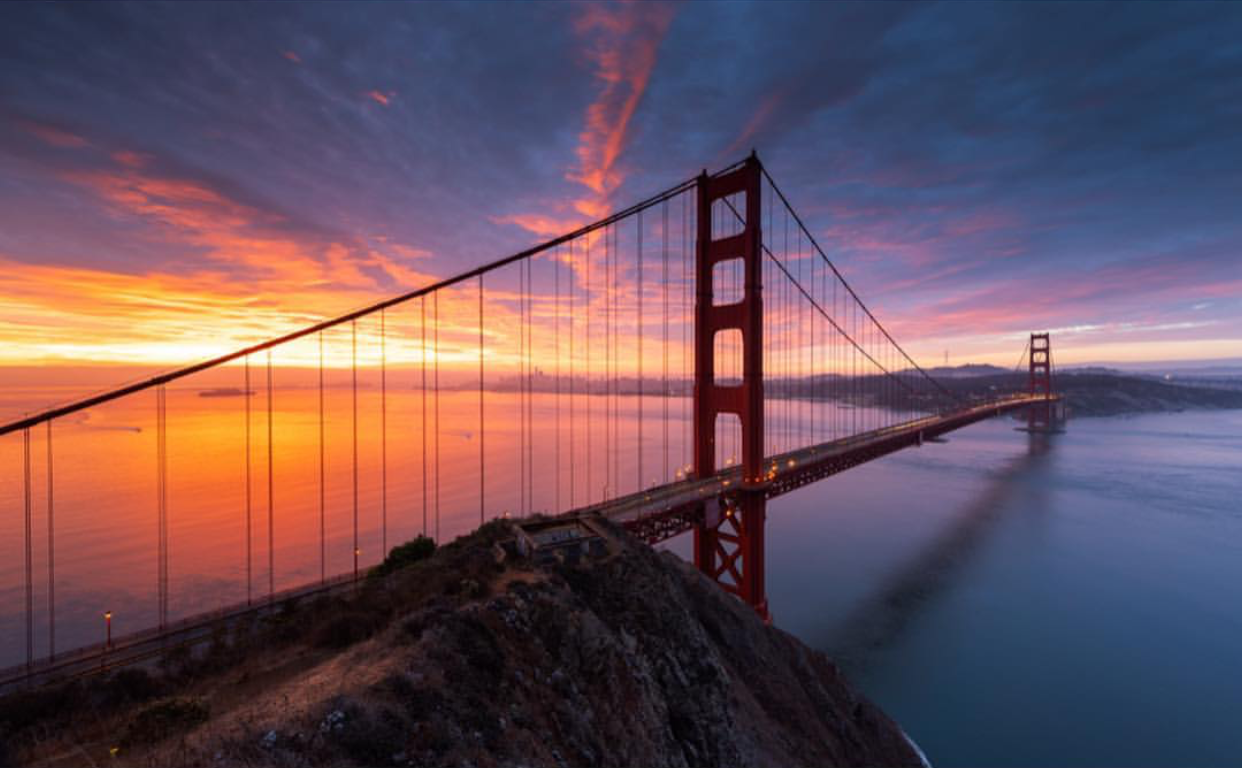 Can doubt and worry stymie productivity? Can the dread of something potentially happening prevent success and advancement, even if it hasn't yet happened? I would think so.
Seems every self-help guru starts their program with a focus on your brain and belief system, and whether you've aligned your mindset with a "mission".
At the beginning of this year, Natalie, Geneva and I formulated a game plan, our "mission" for the next 12 months. We would continue to work on improving what we do and how we do it. If it hadn't been evident enough how much we valued our clients, the people that put their trust in us to handle one of the most important transactions of their lives, we'd work to improve that. Once we got into a flow, we began to be busier and more productive than the year before. If we were worried about how we would handle the amount of work, or resent how it would impact our personal lives, we might have ended this run before it started. The flow has extended into the traditionally slower Summer months, with 13 property sales since the end of Spring. One of the best compliments we received in the midst of this, came from first-time buyers who were surprised we were as busy as we were – they thought they were our only clients. 'Nuff said.
I'm pleased to share one of my favorite poems…
ATTITUDE by: Charles Swindoll
The longer I live, the more I realize the impact of attitude on life. Attitude, to me, is more important than facts. It is more important than the past, than education, than money, than circumstances, than failures, than successes, than what other people think or say or do. It is more important than appearance, giftedness or skill. It will make or break a company… a church… a home.
The remarkable thing is we have a choice every day regarding the attitude we will embrace for that day. We cannot change our past… we cannot change the fact that people will act in a certain way. We cannot change the inevitable. The only thing we can do is play on the one string we have, and that is our attitude… I am convinced that life is 10% what happens to me and 90% how I react to it.
And so it is with you… we are in charge of our attitudes.
Derek & Natalie and Geneva
by Patrick Carlisle, Market Analyst for Compass Bay Area
Sales & Values by District and Price Segment, Special Circumstance Sales, Market Seasonality, the Luxury Home Market & Foreign Buyers
Click the above image or
here
for to view the entire report.
Tell us what you think! We'd love to hear from you.
New Listings | Just Sold | Announcements
Click the play buttons for video tours!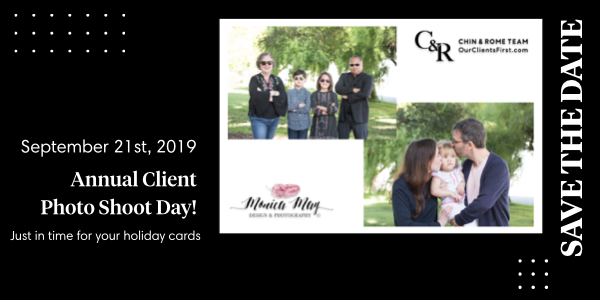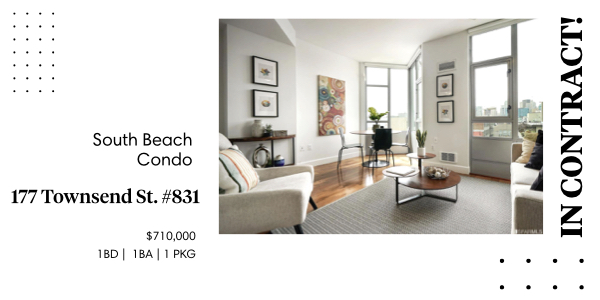 DID YOU KNOW? Of all the areas in a home that produce the most return on investment when it comes to renovation, the kitchen stands out. A complete gut is not essential. Options include new appliances, new counters/backsplashes, new cabinet fronts, updated lighting. Spending $10,000 on a kitchen may be as effective as a new $50,000 kitchen for re-sale purposes in some instances. COMPASS CONCIERGE works wonders in the kitchen!
DID YOU KNOW? Before the new tax law, taxpayers who itemized deductions on their federal return could claim property losses that weren't reimbursed by insurance and that were the result of natural disasters, accidents, fires, etc. Now you can only claim this deduction if the damage is attributable to a federally declared disaster, between 2018 till the end of 2025. Your total losses must be more than 10% of your adjusted gross income. The new tax law also raised the standard deduction ($12,200 for single filers and $24,400 for married-filing-jointly in 2019), roughly doubling it from its prior levels.
DID YOU KNOW? The art markets mirror the luxury real estate markets: Art Auction sales are down 20.3% in the first half of 2019. Not unlike real estate, Asian art purchases were down too amidst the trade wars and heightened Chinese currency restrictions and cooling economy.
DID YOU KNOW? What began on the coasts, in areas like New York and San Francisco, is now radiating into the nation's heartland, as well as to cities from Las Vegas to Charleston, South Carolina. Entry-level buyers are scrambling to purchase homes that are in short supply, sending values soaring.
Your Real Estate News Digest
Please let us know if you or a friend/colleague needs a fantastic agent in an area other than San Francisco. Through our network we can make the connections and introductions and help to find a perfect fit.
If you like what you have received, we encourage you to share it with your friends and follow us on Facebook & Instagram.
© Compass 2019 ¦ All Rights Reserved by Compass ¦ Made in NYC
Compass is a real estate broker licensed by the State of California operating under
multiple entities. License Numbers 01991628, 1527235, 1527365, 1356742, 1443761, 1997075,
1935359, 1961027, 1842987, 1869607, 1866771, 1527205, 1079009, 1272467. All material presented herein is intended for informational purposes only and is compiled from sources deemed reliable but has not been verified. Changes in price, condition, sale or withdrawal may be made without notice. No statement is made as to accuracy of any description. All measurements and square footage are approximate. Equal Housing Opportunity.