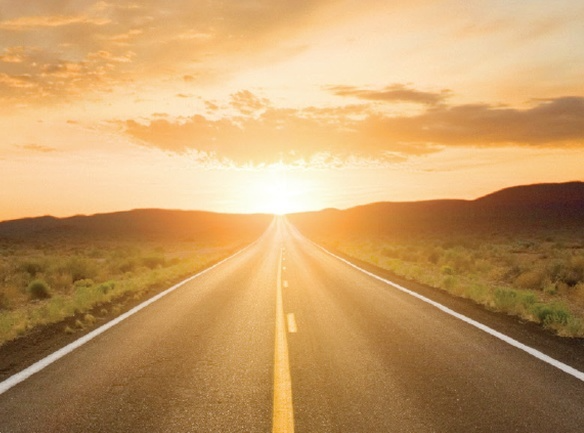 Greetings, All: We've recently had the pleasure of reconnecting with clients I sold homes to quite some time ago. The owners of a gorgeous home in Forest Hill I sold them in 1996 contacted me this past February; before that I had listed and sold their one bedroom condo in Nob Hill. After 26 years, both having retired, they were off to new adventures in another country.

Also in February, a client whose Inner Sunset home I sold her (also in 1996) asked us to list and sell it, as she was moving to another state.
Last week, clients asked us to sell the Inner Mission home I sold them in 1993, as they have now relocated to an inherited family house in Santa Cruz. As we connected over a Zoom call, we laughed about how, almost 30 years ago we had dark hair (or hair!), no kids, few responsibilities other than our jobs, and fewer pounds.
This week, we listed a condo in the North Panhandle that I sold them in 2007 (What a spectacular job they've done with it in 15 years – can't wait to show it off next week!), and spoke to another client whose Outer Sunset home I sold him in 2002 – In a couple of years, their son will be graduating from high school and it will be time to move to the Central Valley.
15, 20, 30 years.
In real estate school, they told us that Americans move an average of every 7 years. I've never cared about that, nor counted on it. Once I sold a home to my homebuyer, I hoped they'd stay in it "forever". It would mean they were happy with the home I helped them find.
This job, it's not transactional, it's relational. It's a very unusual occupation in the sense that the people we work with intensely for months, with almost daily communication, shared anxiety ("Will we get the house?" "What's taking the lender so long?" "Will the appraisal come in at value?" "What's the other side thinking?") and intimate knowledge, will one day be over in a flash ("We're on record! Pop the champagne!"). Then our lives go on, and contact can be reduced to these monthly newsletters and the occasional phone call. I used to joke it's like dating someone new every few months…some you keep in touch with, others not so much, lol.
If you've worked with me, me and Marcia, or me and Natalie, you know we're extremely grateful to have served you, and that you trusted us with one of the biggest financial and emotional investments in your lives.
Till we meet again…whenever,
Derek, Natalie, Mo & Arwin
Connecting you with the best real estate agents across the country in minutes
Whether you are looking to make a move to a new city or have a friend looking for an agent in their neighborhood, let us connect you to the expert you need.
Compass's proprietary Find an Agent tool works across all Compass markets, features agent profiles with deal history from the last two years, and is available exclusively to Compass Agents.
Say goodbye to a time-consuming research process

With all of the real estate data in our mobile Compass app, there is no need for you to browse multiple sources to find an agent.
Pinpointing your preferred location to find the neighborhood expert you need

We can search based on your preferred location and filter by property type. We can even see who is doing the most business in that area or at your preferred price point.
Connecting you has never been easier

Once you are ready, the introduction is as simple as one click to call, text, or email them. All while you rest with confidence that the data proves they are the right agent for you.
With Compass recently named the #1 brokerage by sales volume in the country (Source: RealTrends), you can be assured that our network is officially the best in the United States.
Please let us know if you or a friend/colleague needs a fantastic agent in an area other than San Francisco. Through our network, we can make the connections and introductions and help to find a perfect fit.
If you like what you have received, we encourage you to share it with your friends and follow us on Facebook & Instagram.
by Patrick Carlisle, Market Analyst for Compass Bay Area
Sales were robust in Q1 for all property types, but the supply of house listings, in particular, was very low. However, as of March 31st, mortgage interest rates have skyrocketed 50% in 2022, with a particularly large pump in March. Because of the time involved in the home-buying process — the search, loan qualification, going into contract, escrow, closing sale — any significant effects of the recent spike won't show until Q2.

New Listings | Just Sold | Announcement
Dear friend Stephani is parting with her lovely San Francisco home. She found her place in the world in Napa, (along with this new addition to her family of pets), so now it's time for this chapter to close. We are thrilled to be charged with assisting her in this adventure.
* Fannie Mae projects home prices will rise 4.2% in 2023 after rising 11.2% in 2022—with the median existing-home price jumping to $395,000. And who is everyone blaming? The Millennials of course! This demographic has been delayed entering the home buying arena, but now they are out in full force! (Fortune)
* Driverless cars will soon become a more common sight in San Francisco. Waymo, Google's sister company, is sending fully autonomous vehicles onto the streets of the city, marking its first attempt to send cars without any human control into a major metropolitan area. (WSJ)
* Faced with high prices, rising rates, and declining application volumes, lenders are expanding product offerings and relaxing some borrower eligibility requirements. (WSJ)
Golden State Warriors' Jordan Poole tries his best to avoid a fine after winning against the Lakers

Jordan Poole, like most NBA players and fans, is no stranger to the implications of a lopsided free-throw differential. This seemed to be clarified on Thursday following the Golden State Warriors' 128-112 victory over the Los Angeles Lakers.
Aiming to prove that middle-aged dogs can learn new tricks, here's a quick look at how we've adjusted to our current landscape for our selling clients. (Woof!)
Visualizing your Upgrade:

Curious to know how Compass can transform a listing and improve its sale price?

Compass Lens uses Artificial Intelligence (AI) to visualize the potential of your space! See exactly the difference working with us can make.
Dynamic Digital Brochures:

Home features will come to life inside this dynamic, digital brochure while creating an immersive experience for even the most discerning of buyers. Pages will turn and videos will play while allowing us to capture real-time data and actionable insights from potential buyers.
Video Creator:

We're able to make quick (10 seconds or less) videos of our listings with essential details to our social feeds.
Mobile Listing Ads:

We'll run geo-targeted mobile ad campaigns to reach buyers in the right place, at the right time. Now more than ever, buyers and sellers are spending most (if not all) of their time at home. We'll create a geofence around the neighborhoods where you'd like your ads to be seen. These ads will appear in mobile apps and will re-target viewers on their desktops and laptops.
All of this is designed to bring proper exposure to our wonderful listings, and encourage eager buyers to make safe, virtual visits before making safe, in-person visits.
Since Compass launched in 2012, we've been simplifying the real estate process one community at a time. Today, we have more than 250+ offices extending from coast to coast.
© Compass 2022 ¦ All Rights Reserved by Compass ¦ Made in NYC
Compass is a real estate broker licensed by the State of California operating under multiple entities. License Numbers 01991628, 1527235, 1527365, 1356742, 1443761, 1997075, 1935359, 1961027, 1842987, 1869607, 1866771, 1527205, 1079009, 1272467. All material presented herein is intended for informational purposes only and is compiled from sources deemed reliable but has not been verified. Changes in price, condition, sale or withdrawal may be made without notice. No statement is made as to accuracy of any description. All measurements and square footage are approximate. Equal Housing Opportunity.