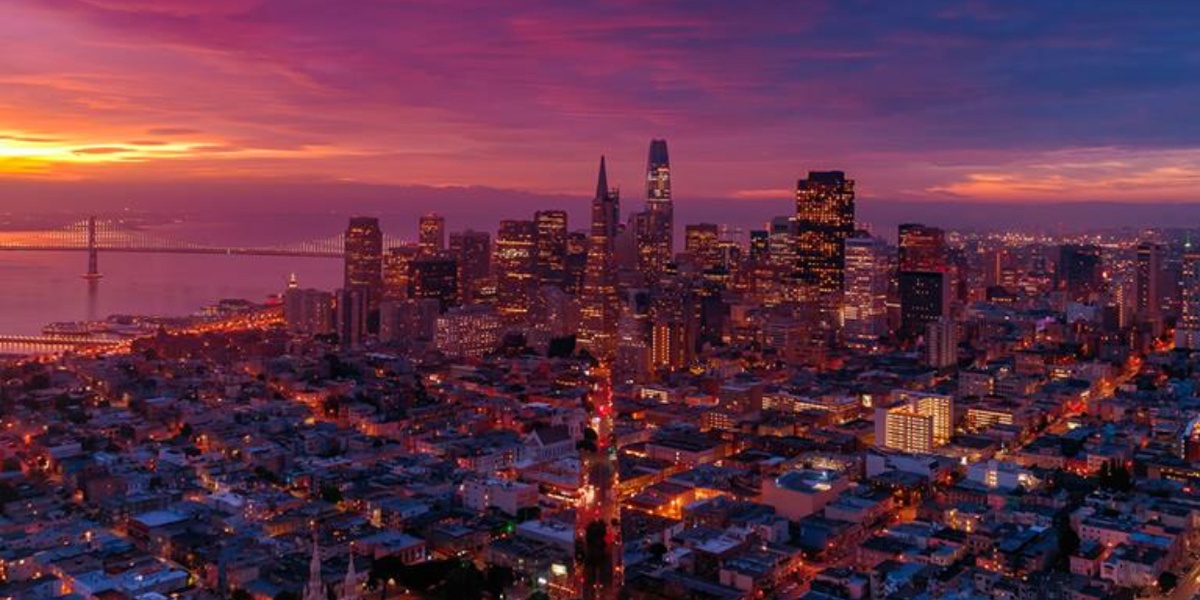 Happy Spring to you, Happy Daylight Savings, Happy Hay fever, Happy Spring Cleaning, Happy Giants Opening Day (GO GIANTS!)…May this find you enjoying life and treating travails like so much crabgrass to mow over.
Natalie and I are in the business of listing and selling real estate, naturally. Yet I like to say that we're really in the business of helping people make one of the biggest transitions they'll ever make in life. Compass's Mission Statement is "to help everyone find their place in the world", not a slogan to be taken lightly. We serve as counselors, advisors and facilitators. Our relationships to our clients are paramount. Our experience, knowledge, connections and level of service can be drawn on with each client we meet and property we sell.
So after all these years in the business, what becomes our focus? How we can do what we do,…BETTER? How we can be of service to our clients who are as different from one another as you can imagine, with different tastes, needs, life situations, bank accounts, and expectations? We're grateful to be aligned with a company that continues to think of ways to help us do our jobs better. One of the latest and greatest ways? Compass Concierge.
In this competitive market, you have to pull out all stops to succeed, with both buyers and sellers. For sellers, it means presenting, pricing and exposing the home the very best ways possible. Presenting includes taking care of repairs, big and small, clearing out clutter and personal items if the seller is still living there, and expert staging, whether occupied or vacant. It costs thousands, but time and again, we've seen it pay off in both price levels reached and time it takes to sell.
What if the seller's funds are limited or non-existent for staging and repairs? That's where Compass Concierge comes in. Compass fronts the money and gets paid back on the back end after the home sells. Short term loan, no interest. In areas where the market isn't quite so brisk, or it's not a "seller's market", it's a risk, and Compass has certain guidelines to limit exposure of loss. But what a godsend it is to agents and sellers, alike.
Natalie and I have a brand new listing of a beautiful Joseph Eichler home, complete with swimming pool on an almost 10,000 sq. ft. lot in Foster City. With Compass Concierge, we're able to make it a standout among all the homes available for sale in the area. Stay tuned for our follow-up story, next month!
All the very best to you and yours,
by Patrick Carlisle, Market Analyst for Compass Bay Area
A substantial portion of Q1 statistics reflect new listings and accepted offers occurring during the mid-winter market doldrums (Thanksgiving to mid-January). In November and December 2018, the stock market plunged drastically from its all-time high in September, and interest rates hit their highest point in years: these factors negatively affected buyer demand. Then both turned in dramatically positive directions in early 2019. So, Q1 statistics reflect economic conditions in both Q4 2018 (very negative) and Q1 2019 (very positive). It is also the quarter with the lowest sales volume.
The spring selling season – whose data starts to show up in March, but is mostly reflected in Q2 – is the most active of the year, and also typically sees the highest rates of appreciation. As always, there are many economic factors at play impacting Bay Area markets, some of which are discussed within this months report.
Click the above image or here for to view the entire report.
Tell us what you think! We'd love to hear from you.
New Listings | Just Sold | Announcements
The Compass platform is now fully accessible for Android as well as iOS! Search homes on the go, track listings you like, and connect with your agent when and where you want—no matter what operating system you're on. Ready to get started?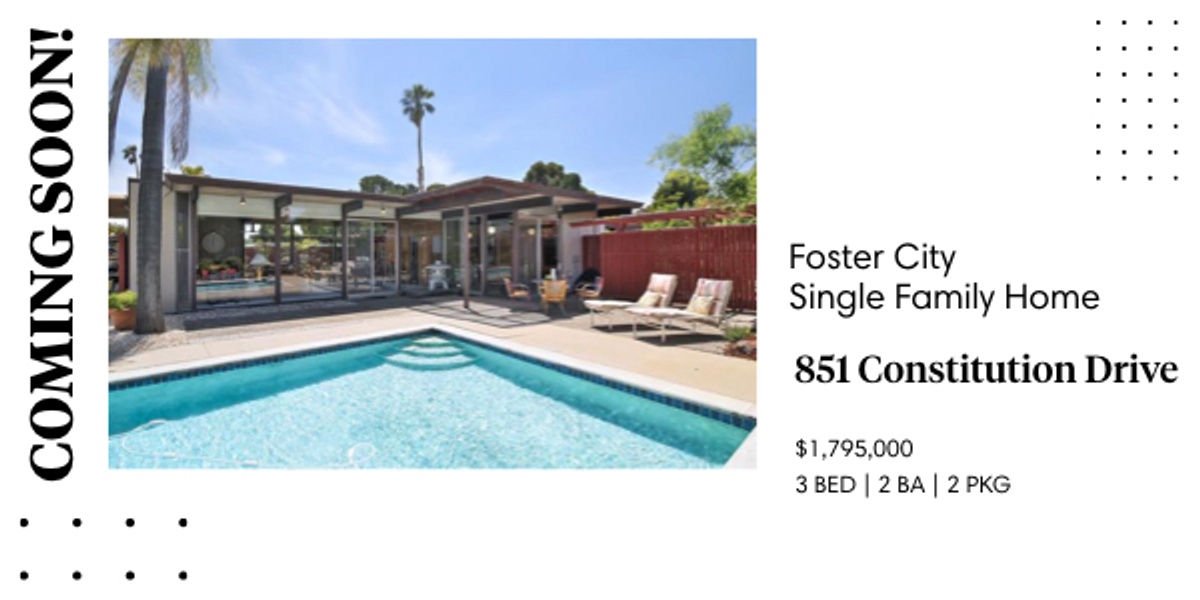 DID YOU KNOW? A common structure to gift a vacation home is called a qualified personal residence trust, or QPRT. These trusts are tapped by those who want to retain the right to continue using the home for a certain period of time, which is typically the rest of their expected lifespan, while not being the official owner and thereby avoiding estate tax policies that may change later. Under the trust, the property would transfer to the designated beneficiaries at death.
DID YOU KNOW? Could interest rates surge in 2020? Some think so. The U.S. needs to lure foreign investors to fund trillion-dollar budget deficits every year for the next 10years. Global investors are already top-heavy owning dollar-denominated assets and many have begun shedding U.S. government debt from their portfolio: The percentage of U.S. federal debt held by foreigners has fallen from 53% in 2009 to 41% in 2018. Investors may demand more attractive returns to carry the risk of an excessive amount of new U.S. debt on their portfolios. The Treasury department may pay whatever rate the market demands in order to successfully unload an unprecedented volume of new debt issuances. The 10-year Treasury yield could climb over the next 18 months, and that could lift 30-year mortgage rates notably.
DID YOU KNOW? Icon – a Texas startup – says it will use a 3-D printer to churn out a concrete house within days by year-end. Could this solve housing shortages? It still faces regulatory and technical hurdles. The printer can produce bungalows up to 2,000sf. Austin-based developer Cielo is purchasing Icon's Vulcan II printer and aims to use it to produce affordable housing in Austin later this year. The new 3,800 pound 3-D printer is operated by a tablet and requires only a few people to run and supervise it, squeezing out a stream of concrete like icing a cake, replacing workers who frame homes, install sheetrock, insulation and exterior finishes. It also produces less waste than traditional construction sites: some experts estimate up to 33% waste. It costs about $20,000 and takes several days to 3-D print a 2,000sf house. Building costs are reduced by about 30% after factoring in land and other construction costs such as plumbing and finishes.
DID YOU KNOW? Which are the world's TOP 10 most expensive cities? Rankings were based off the cost of living around the world, with the average price of a loaf of bread, a beer bottle, a two-piece men's business suit, and a woman's haircut used to measure how much people pay to live there. (The Economist Intelligence Unit)
Your Real Estate News Digest
Please let us know if you or a friend/colleague needs a fantastic agent in an area other than San Francisco. Through our network we can make the connections and introductions and help to find a perfect fit.
If you like what you have received, we encourage you to share it with your friends and follow us on Facebook & Instagram.
© Compass 2019 ¦ All Rights Reserved by Compass ¦ Made in NYC
Compass is a licensed real estate broker (01991628) in the State of California and abides
by Equal Housing Opportunity laws. All material presented herein is intended for informational
purposes only. Information is compiled from sources deemed reliable but is subject to errors,
omissions, changes in price, condition, sale, or withdraw without notice. No statement is made
as to accuracy of any description. All measurements and square footages are approximate. Exact
dimensions can be obtained by retaining the services of an architect or engineer. This is not
intended to solicit property already listed